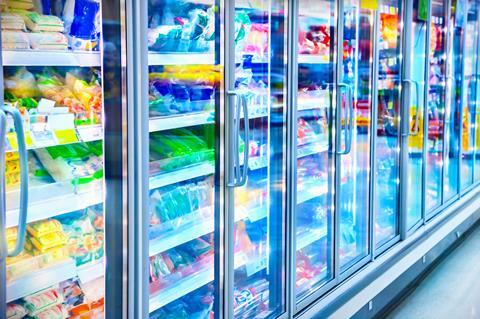 Suppliers switching to alternative ingredients because of sunflower oil shortages, caused by the war in Ukraine, are coming under pressure from supermarkets to roll out new packaging in the space of a few weeks, The Grocer has learnt.
Some retailers are understood to have given suppliers just six weeks to bring in new packaging for a raft of products including canned food and frozen products, which contain substitutes such as palm oil, soya oil or rapeseed oil.
Others have given a 12-week cut-off, but suppliers said the deadline was stil far too tight and would inevitably result in shortages.
"A lot of businesses are wondering how on earth they are going to hit the deadlines," said a supplier source. "Some have been given as little as six weeks, which is just cloud cuckoo land.
"This is not a problem of our making. What will happen is that some will simply have to stop supplying and you will see empty shelves."
Sources told The Grocer that with new packaging capacity tight, and the industry still recovering from a labelling shortage caused by a strike at the UPM paper mills in Finland, suppliers were being asked to use up saved stocks of packaging before switching to new labels.
"The FSA has taken a common sense approach to enforcement," said a source. "The pressure is coming from the retailers. There has been a suggestion suppliers should be 'over-labelling' their stock with new labels on every product, which would be a logistical nightmare."
Retail sources told The Grocer supermarkets were worried about the potential consumer backlash from products containing substitutes such as palm oil, and wanted to have as much transparency as possible.
A source said Defra had also told local authorities that it was "not good practice" to be using up stocks of packaging with out-of-date labels.
"It's ludicrous," they said. "We are in a situation where there is a shortage of ingredients, a shortage of packaging and a shortage of labels, yet suppliers are being told they shouldn't use up their existing stocks.
"Yet the FSA have been clear that this is not a food safety issue and have been applying a soft touch to enforcement. Quite why the retailers are taking such a hardline approach, I don't' understand."