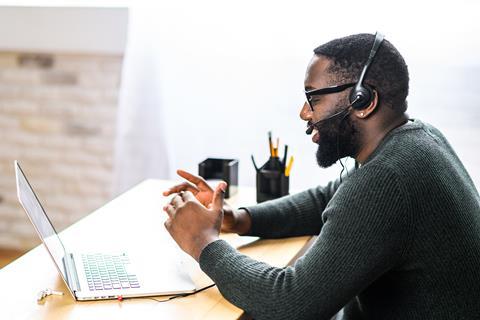 Online options, click & collect capability, speedy delivery, urban specialists, discounters, convenience, Amazon, drones and driverless deliveries – you may have noticed that 'popping out to do the food shop' has changed slightly.
Given that our industry is undergoing its most significant restructure since the expansion of supermarkets in the 1970s, it is astonishing that the roles of suppliers' commercial departments are still so traditional. There is an urgent need to look again at the structures, roles, and the way we recruit in commercial fmcg.
Previously, when it boiled down, marketing stood for strategy and sales for implementation. While many sales tasks can be done as paint-by-numbers, strategic sales roles can not. The easiest example to illustrate my point is a new product launch. By selecting the wrong customer or channel, you can either trap your product or limit yourself to such painfully slow growth that it never pays out.
The emergence of trade (or customer) marketing was driven by the importance of sales strategy, and it is great to see it is now finally catching up in terms of pay and recognition. However, it still lags, and the entire structure is in need of a shake-up.
For example, omnichannel principles dictate that the tech and brand strategies are reflected right though the sales function. Yet the digital role sits largely as a subset of the old marketing department, for some reason. Rolling these new competencies into one commercial person is likely to be impossible, so the commercial functions need a rethink.
Unfortunately though, "the buyer-seller world in fmcg has changed beyond measure, yet employers still revert to 'dusty', out-of-date job descriptions to find the answer" says Steve Simmance of the Simmance Partnership. His company's recently published salary survey showed six levels in sales, and five in marketing, but only two in trade strategy – and there is no senior trade marketing manager role at all across the community. Creation of a fast track through NPD and trade marketing is surely a priority. This should be even at the expense of marketing, whose defining attributes are increasingly about project management now that advertising channels are so fragmented, and resources are so centralised.
It's hilarious that revenue growth management is the newest role in suppliers when the concept itself is 15 years old. Not many suppliers are taking on an algorithm director, by contrast. It's a role that's barely recognised, yet the race for market share in so many of the new channels would be won so much easier with this expertise.
The average national account manager these days spends 80% or their time on forecasting and booking promotions. Both tasks can and will be done better by computers.
Unless we rewrite the playbook, the disconnect will grow and our dynamic supplier base will be unfit for purpose, looking constantly to retail for guidance.