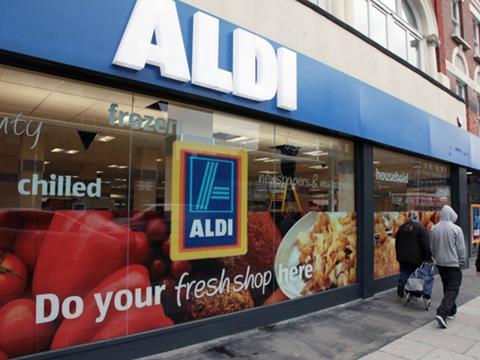 Aldi UK has resisted calls to follow its German parent Aldi Süd by banning the use of pesticides -including three neonicotinoids - in its supply chain because it currently meets "all UK legal requirements".

Aldi Süd announced a ban on eight pesticides on 1 January after a campaign by Greenpeace Germany. All its suppliers now have to phase out use of the chemicals from German fruit & veg production - including neonicotinoids clothianidin, imidacloprid and thiamethoxam, which are currently subject to a partial ban across the EU and linked to declining bee populations.

The UK business has been urged to follow suit, with Greenpeace Germany campaigner Christiane Huxdorff stating earlier this month that Aldi Süd's move was "just a beginning".

"We are working out the details with Aldi and we hope branches in other European countries will come on board too," she said. Friends of the Earth campaigner Emi Murphy added Aldi UK now had a "great chance to help Britain's bees".

"A strong commitment to keep neonics out of their fruit & veg, and cereals including wheat and oilseed rape, would be welcome," she said.

However, the UK retailer showed little indication of adopting the German model this week. "Aldi UK operates independently from its parent company," said a spokeswoman.

"At present, Aldi UK require all of their suppliers to meet UK legal requirements on pesticide use. The UK business seeks to implement an approach suitable for UK farmers and growers, and continually reviews its pesticide policy."

Only Waitrose and The Co-op Group currently ban the use of neonicotinoids in the UK, according to the Soil Association. There was "huge public concern" about chemicals in food production, said policy director Peter Melchett.