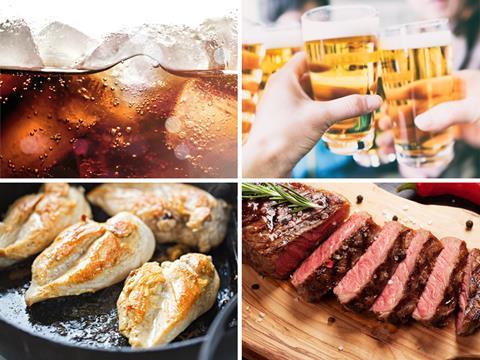 UK grocery suppliers and retailers are facing a summer nightmare, as supplies of beer, carbonated soft drinks, chicken and meat are at risk right in the middle of the 2018 World Cup and this year's crucial barbecue season.
Food & drink manufacturers and retailers up and down the country are facing availability issues and a squeeze on supplies in the wake of shortages in food-grade carbon dioxide affecting all of Northern Europe.
One leading supplier source warned: "What's going to happen is that the shelves are going to be empty of chicken and carbonated soft drinks and on Sunday afternoon, just as England are lining up to face Panama, the pubs are going to start running out of booze. That's when the public are going to start getting a bit irate."
Here's an overview of how the various sectors are affected - and how suppliers are responding.
Beer
The British Beer and Pub Association said: "We are aware of a situation affecting the availability of CO2 across Europe, which has now started to impact beer producers in the UK. We have recommended our members to continue to liaise with their providers directly where they have concerns over supply. We will continue to monitor the situation carefully. However, given the time of year and the World Cup, this situation has arisen at an unfortunate time for the brewing industry."
As reported by The Grocer, Heineken is one of the brewers hit by CO2 shortages, with the company writing to pubs warning of plummeting stocks for its Amstel and John Smith's brands.
The brewer said: "We've been informed by our CO2 supplier that they are facing a major issue with supply availability in the UK. Like many other businesses in the food and drinks industry, we are affected by this shortage. We continue to work hard to resolve this issue as quickly as possible within our European supply base and are working with customers to minimise disruption to their business."
Not all brewers have been equally affected: Budweiser owner AB InBev told The Grocer it was less exposed to potential supply disruptions as it had "invested in CO2 recovery systems at both of our breweries in the UK" which recirculate CO2 from the brewing process back round the sites.
Carbonated soft drinks
The soft drinks sector has been hit hard by the CO2 crisis, with some suppliers being forced to dial back production - and in some cases cease production altogether. In turn, this has resulted in promotions being pulled and volumes being restricted.
Companies affected include Landmark Wholesale, whose senior trading controller Jim Brown said: "Following recent news regarding limited supply of CO2, Landmark Wholesale can confirm that some of its soft drink suppliers have acknowledged a significant impact and have ceased some production," said Landmark Wholesale senior trading controller Jim Brown.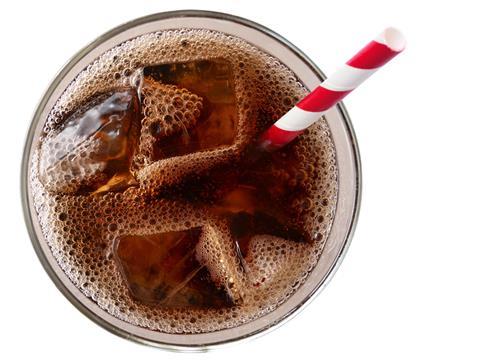 "As a result, some are pulling promotions and restricting volume. Others, including the majority of the brewers, are confident that they will maintain full supply. At this stage, we are focusing on collecting information and sharing it with our members."
Soft drinks suppliers have been largely tight-lipped on the crisis, with most referring to a statement put out by the British Soft Drinks Association, which said: "The shortage of CO2 across Northern Europe is impacting a wide range of businesses across the food and drink sector. Soft drinks producers in the UK are taking active steps to maintain their service to customers including working with their suppliers to mitigate the impact as well as looking at alternative sources."
Britvic, which is believed to have been hit especially hard by the CO2 shortages, with several sources suggesting it had to take factories of stream, declined to comment beyond insisting "All our factories are online".
CCEP said: "We are currently responding to an industry-wide issue that is impacting the supply of CO2 in the UK and across Europe. Our focus is on limiting the effect this may have on the availability of our products. There has been no disruption to supply to date and we are continuing to fulfil orders to our customers. We are working closely with our suppliers, partners and customers on a number of solutions as the situation develops."
Poultry
While initial headlines focused on the impact on beer and fizzy drinks supplies, the poultry sector has emerged as highly exposed to the CO2 crisis, as the gas is used extensively during slaughtering and in packaging.
The British Poultry Council warned up to 60% of the UK's poultry processing plants could be knocked out "within days" due to the shortages.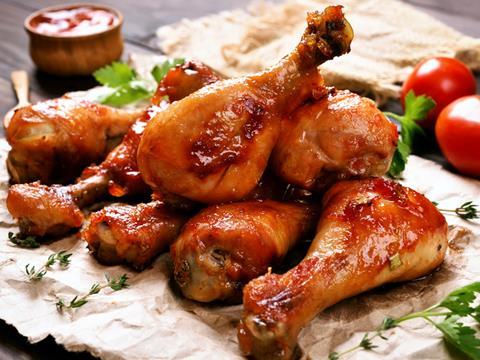 "We have never seen anything like this before, and it's a situation that has become very serious very quickly," said BPC chief executive Richard Griffiths.
"Some of our members have as little as a day's supply of the gas left, while others have no more than a week or two. The bottom line is that many processors now have a decision to make over whether to reduce throughput or even stop slaughtering altogether."
Supplies of CO2 were "very tight", added Avara Foods CEO Andy Dawkins, who added the poultry giant was "monitoring the situation very closely alongside our gas suppliers and industry colleagues".
Meanwhile, a spokesman for Moy Park said: "We are aware of CO2 supply issues across Europe and we will continue to monitor this carefully. We are taking appropriate measures to mitigate any impact."
Meat
Like the poultry industry, the meat sector is on high alert over the CO2 shortages, as the gas is widely used in meat processing. This includes use in gas-flushed and modified atmosphere packagaging as well as stunning animals before slaughter.
"A shortage of CO2 gas will therefore affect a wide variety of foods from cooked and fresh meat and ready meals through to pre-packaged salads," warned the British Meat Processors Association.
Meat processors were working to mitigate the impact of the crisis, the BMPA added, "however, in practice, each food business operator will be affected differently depending on what their CO2 usage is, the reserves they have and what contracts they have in place with their gas suppliers."
Fiona Steiger, deputy director of the BMPA, said: "We are concerned about the CO2 shortage and we and our members are working with the retailers and government officials to keep the supply chain moving. It is understood that shortage of carbon dioxide gas could last approximately four weeks, but the true picture is still emerging as more information comes through from gas suppliers and their customers up and down the food supply chain.
"I have not heard that any of my members have stopped production, so I am confident there will still be meat for your barbecue and roast this weekend."
ABP, one of the UK's biggest meat processors, added: "We are aware of the CO2 situation. We are currently not experiencing shortages, however like everyone else in the wider food sector we will be keeping the situation under review."
Keeping supplies steady will be absolutely critical as the summer barbecue season accounts for a large proportion of meat sales each year and supply shortages at this time of year could have a severe knock-on effect on processors' revenues.