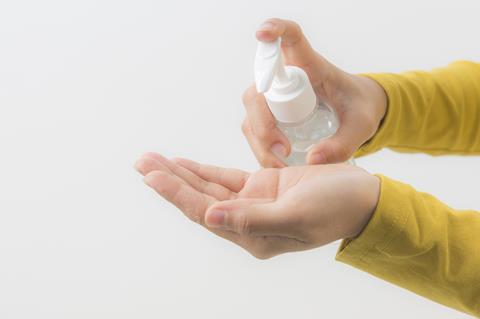 Manufacturers of hand sanitiser in the UK are looking to increase production to meet demand.
Banbury-based DCS Group said it was doubling its volume by producing the gel 24/7.
CEO Michael Lorimer said the company was now at full capacity to try and meet demand from its discounter, wholesaler and convenience retail customers.
One key issue had been sourcing enough plastic bottles for the gel it produces as these are typically brought in from China, where the coronavirus crisis first emerged two months ago.
"We don't have a huge supply but we have enough, our manufactures in China are now in lockdown," said Lorimer. "We are also filling different containers like hand soap dispensers with hand sanitiser to meet demand as well as refilling customers' own bottles."
He confirmed the unit price of ethanol had increased and this was being passed onto customers but they were "not boosting price any further than that".
A spokesman for PZ Cussons said: "We have significantly increased the production of Carex hand gel and hand wash products, with our manufacturing facilities working at full capacity in response to the exceptional demand being experienced. We continue to work closely with our retail partners to ensure they are supplied as quickly as possible."
Another UK manufacturer, Delphis Eco, said it had tripled its production capabilities in order to meet demand and ensure emergency supplies are available to fulfil orders across washrooms in the restaurant and hotel sector.
The shortage of hand gel is also impacting the wholesale and convenience sector.
The MD of one major convenience retailer told The Grocer its regular supplier was no longer able to provide it with stock and that he was urgently looking for alternative supply, however this was proving difficult.
"It's frustrating," he said. "We've dealt with the supplier for years and they told us they had sold the majority of their stock to other customers."
Sheffield-based wholesaler Pricecheck has seen demand for hand sanitiser increase tenfold. It has been unable to meet demand for antibacterial hand gel as manufacturers struggle to source raw materials.
Currently the unit price has not been affected, but as demand outstrips supply the wholesaler expects to pay more per case, passing that cost onto customers.
"As soon as we get our hands on stock it is out the door," said Pricecheck senior buyer Faye Tomes.
She said demand for antibacterial sprays, wipes and hand soap was also on the rise.
"We are hoping demand will stabilise a bit in the coming weeks," added Tomes.
The Grocer also understands several other non-food wholesalers have had deliveries of stock in recent days but that demand was so high they sold out almost immediately. One wholesaler is now not expecting to receive more stock until the end of the month.