In its daily coronavirus briefings, the government has reiterated the fact that it will do 'whatever it takes' to overcome the crisis and keep shelves stocked. But what specific measures has it taken to aid the industry so far?
Relaxation of competition rules
After suffering weeks of unprecedented panic-buying, supermarkets saw the need for a united front and appealed to the government to allow them to collaborate. In a meeting last week (19 March), environment secretary George Eustice confirmed the temporary relaxation of some elements of competition law, allowing the usually fierce rivals to work together in a number of ways. These include giving each other access to data on stock levels, sharing resources such as delivery vans and distribution depots and pooling staff to help meet demand in stores.
Key workers
With the closure of schools across the country on Friday (20 March) came the added pressure on parents in Britain's workforce to provide childcare, or be forced to stay home from work themselves. The government revealed a list of 'key workers', including NHS and supermarket staff, who would still be able to send their children to school.
But the industry expressed fears that the supply chain would not be able to cope with the loss of other essential workers. Following a letter from the FDF, the government agreed to add all food & drink supply chain workers, including those in manufacturing, distribution and logistics, to the list.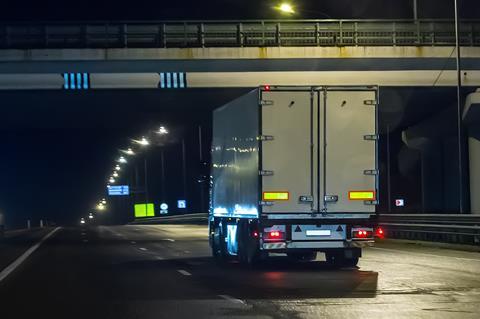 Scrapping delivery curfews
With Brits stripping shelves up and down the country, supermarkets have brought in a raft of new measures in order to keep stocks replenished. As well as employing thousands of extra staff, introducing rationing and closing 24-hour stores overnight to restock, retailers also called for the temporary scrapping of night-time delivery curfews. The government agreed, meaning retailers could increase the frequency of deliveries to their stores and move products more quickly from warehouses across the country.
Business loans
The government has promised to underwrite a Coronavirus Business Interruption Loan Scheme lending programme to support SMEs with access to up to £5m of lending for up to 6 years. The government will cover the first 12 months of interest payments for businesses and will provide lenders with a guarantee of 80% on each loan.
The scheme will be delivered through 40 accredited commercial lenders, including all the major banks. The scheme went live on Monday 23 March, with applicants encouraged to apply via lenders online due to demands on stretched banking staff.
Eligible businesses must be based in the UK with a turnover of no more than £45m. Larger firms are eligible for support under a new Bank of England Covid-19 Corporate Financing Facility, where the Bank will buy short term debt from larger companies. Companies planning to use the CCFF must liaise with their banks or another bank if theirs does not issue commercial paper.
Business rates package
A heavy weight was lifted from the shoulders of many businesses on Tuesday 17 March when Chancellor Rishi Sunak revealed he would grant a 12-month business rates reprieve to all businesses, irrespective of size, on top of help for smaller companies announced in the Budget the week before. Retailers welcomed the news, which would save the UK's superstores, hypermarkets and smaller supermarkets a combined £3bn a year in rates.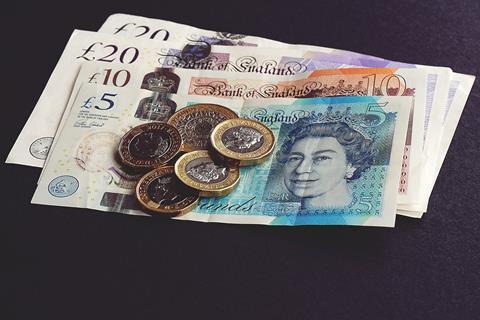 Workers' wages
The government has committed to pay up to 80% of the cost of employees not able to work due to the coronavirus outbreak. All UK companies are eligible – they must first designate affected employees as 'furloughed workers' and then submit information about staff affected to HMRC through an online portal. Payments per employee are capped at £2,500 a month. HMRC hopes to begin receiving and processing applications "by the end of April" and will backdate payments to 1 March.
Cash grants
Retail and leisure business could be eligible for a cash grant of up to £25k per property to help them cope with the coronavirus business interruption. The government's Retail and Hospitality Grant Scheme provides businesses in the retail, hospitality and leisure sectors grants of up to £10k for this with property with a rateable value of £15k and up to £25k for those with businesses with rateable values of between £15k and £51k.
Business owners do not need to apply for this grant, they will instead by contacted by their local authority if they are eligible.
Tax relief
The government has also pledged to support businesses by deferring Valued Added Tax payments for three months automatically via HRMC.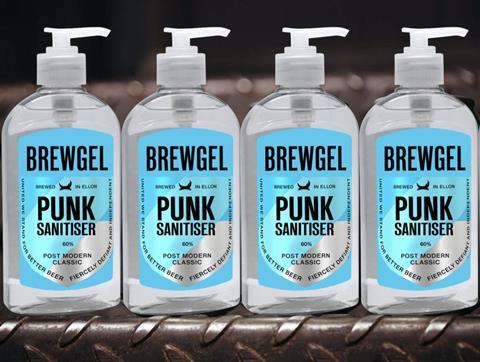 Hand sanitiser applications
Following reports that hand sanitiser manufacturers were racing to keep up with demand for their products, a number of distillers pledged to help out by switching production or using excess production capacity to produce alcohol sanitisers.
Spirit makers must submit an application to use tax-exempt alcohol for this purpose, so HMRC said it would fast-track applications to speed up the process. It also said it would approve all applications to use denatured alcohol, and increased the limit to a total of 2.5 million additional litres.
Companies that have pledged to switch production include BrewDog, The British Honey Company, Leith Gin, Verdant Spirits and Staffordshire Brewing & Bottling Supplies.