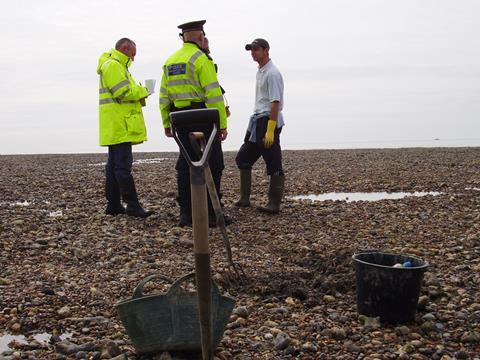 The Gangmasters Licensing Authority is to provide training on tackling "modern slavery" in supply chains.

It has linked with the University of Derby's International Policing and Justice Institute to create a GLA Academy and jointly develop a bespoke training packaging. The two-day sessions will be held roughly every two weeks at the GLA offices in Nottingham beginning at the end of the month through to the end of next May.

Those who successfully complete the training will receive the Certificate in Professional Development: Investigating Modern Slavery. The GLA said this would help achieve transparency in the supply chain as specified in Section 54 of the Modern Slavery Act.

The only way for the GLA to tackle organised crime groups targeting the labour supply chain was to work alongside business and give all support possible, said chief executive Paul Broadbent. "Our accredited training programme will give businesses some of the tools to tackle exploitative practice in partnership with the GLA."

Nigel Jenney, chief executive of the Fresh Produce Consortium, which was involved in the scheme's development, has already signed up a member of staff on the course.

The GLA said those who might benefit from the training included compliance, contract, technical, field, recruitment, HR and training managers, labour co-ordinators and ethical auditors.

Meanwhile, The GLA has urged anyone suspecting exploitation of newly arrived refugees to get in touch. "The GLA will remain vigilant as to whether any migrant communities in the UK - including newly arrived Syrian refugees - are being subjected to exploitation," said GLA director of strategy Darryl Dixon.