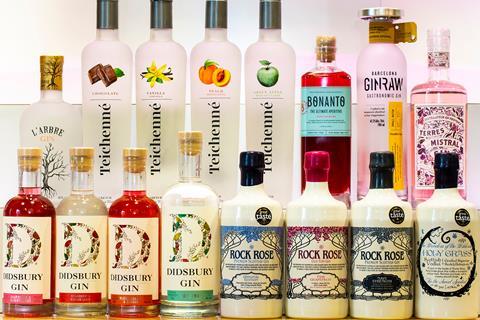 Global Brands has launched a new spirits division, signing up a mass of new upmarket brands.
Called Inspirit, it will operate as a separate business unit but would "utilise the expertise of the Global Brands network, including our Franklin & Sons team", said Global Brands founder and chairman Steve Perez.
It has signed fresh deals to distribute and market Rock Rose Gin, Mistral Gin, Gin Raw, Didsbury Gin, Holy Grass Vodka and Bonanto Aperitivo.
The division will be lead by Tim Garratt, who has been promoted from spirits & mixers brand manager to commercial manager.
"With a range of British and European distilleries included in our portfolio, Inspirit offers a choice of styles each with a distinctive point of difference, from natural flavourings to gastronomic techniques and from locally sourced in Scotland to botanicals found in Provence," said Garratt.
He added Inspirit would "showcase the brands through collaborations, consumer experiences and brand activations".
"The UK's demand for premium-quality spirits and serves continues to rise and we want to ensure we remain at the forefront of these industry trends through the Inspirit team."