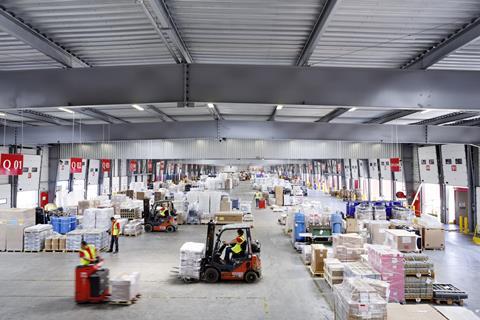 Greene King has appointed XPO Logistics to manage warehousing and distribution to serve its retail pubs and restaurants.
The deal involves operations at two of XPO's shared use sites in Avonmouth and Peterlee, as well as new dedicated facilities in Northampton and Tilbury, which are 106,695 sq ft and 52,097 sq ft respectively. A fifth, bespoke, site in Warrington is due to go live in February next year.
The sites will distribute goods to Greene King's retail pubs, as well as Pub Partners independent licensees and on-trade customers.
As part of the agreement, XPO will take on some responsibilities previously managed by Tradeteam.
The deal comes after a significant expansion of Greene King's in-house distribution network based at Bury St Edmunds, Eastwood and Abingdon over recent months, the company said.
The deal, which follows a lengthy tendering process, has been described as a "long-term agreement" that will take "a joint partnership approach".
"We are pleased to welcome XPO, as they share the commitment of our in-house distribution teams in providing the excellent day-to-day service our pubs and on-trade customers know to expect from us," said Tim Preston, Greene King brewing and brands operations director.
XPO's UK supply chain MD Gavin Williams said the company was "excited to collaborate" with the pub group and brewer.