The coronavirus outbreak is testing the resilience of the food and drink supply chain. But what are the biggest challenges, and how are retailers and suppliers coping so far?
How will factories and supermarkets cope with a looming workforce crisis?
As former Sainsbury's boss Justin King has warned, there are greater threats to the industry than stockpiling.
It looks sadly inevitable the food and drink sector, like everywhere else, will be hit with high numbers of staff sickness, with government scientists expecting the number of cases to surge next week. It is coping with this major threat to the workforce that presents perhaps the biggest challenge.

Despite temporary shortages of some items, supply chains have proved resilient to surges in demand, but it will be far harder to cope amid mass absenteeism of seasonal workers on farms, and of factory workers, drivers, store pickers and checkout staff.

Sources say this is the main priority facing the Food Chain Emergency Liaison Group (FCELG), which held its first meeting since the crisis began on Friday, but will now meet weekly.

Billed as the food equivalent of the government's Cobra, the group will look at bringing in many of the type of emergency plans for food shortages that were drawn up amid repeated threats of a no-deal Brexit last year. They include, as The Grocer revealed this week, using the army to deliver food to retailers, to help suppliers hit by staff shortages.

"If the predictions are right about the proportion of the workforce that could be affected, then it is going to be a major issue, from manning suppliers' factories to lorry drivers," says an FCELG source.

Iceland MD Richard Walker has called on the government to provide much more detail on how the spread of the virus is expected to develop, so companies can try to manage the workforce crisis, calling for a senior cabinet minister to co-ordinate the response.

"It would be good if they had a senior cabinet person reporting direct to Boris to actually look across the whole gambit," he says.

"We would like to see more sharing of the modelling in terms of how they think this thing will spread, where and when, and the sequencing of the delay phase.

"That's very important for us so we can manage our workforce and our cashflow."

Indeed, one of the biggest sources of frustration at the slow government response to the crisis has been lack of advice to companies over contingency planning.

Guidance published by Public Health England last month included advising businesses against the wearing of face masks, as well as other general health advice. But businesses have criticised the lack of detail compared with the 2011 advice, which was published amid fears of a previous flu pandemic. That included guidance on how to react to a crisis, such identifying pandemic co-ordinators and teams with defined roles and responsibilities for preparedness and response planning.

"One of the big challenges is trying to balance what the government is trying to do to keep food supplies going whilst at the same time protecting the rights of workers," says a leading supplier source. "Clearly if 20% of the workforce are affected then that is going to have a massive impact on production, but you don't want to be in a situation where you are forcing people to work.
"On the positive side, food businesses are very clean places. They are one of the few environments were cleanliness is seen as absolutely vital very day of the year, not just in times of crisis like this."

Can lifting restrictions on working hours and delivery times help speed up food deliveries?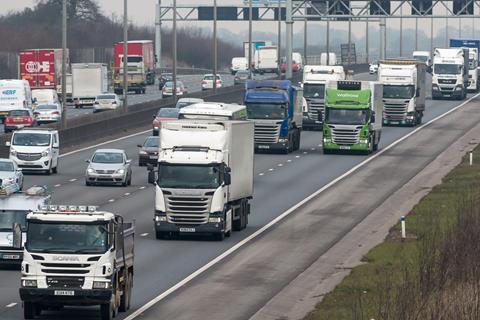 On Monday, the government announced it was reacting to calls from retailers to temporarily reduce restrictions on operations. First up was a decision to shelve night-time delivery curfews so retailers can respond to stockpiling and fill shelves quicker.
The decision, expected to be ratified this week, overrides normal rules, intended so vehicles do not disturb residents. The government also says transport secretary Grant Shapps is ready to allow extensions to drivers' hours to help respond to emergency situations.

It would help the industry respond to any shortage of delivery drivers, who would still be required to take a 45-minute break after four-and-a-half hours, it said. It would begin with a 30-day relaxation – any more would have to be agreed by the EU.

As well as relaxing working hours, ministers are considering temporarily lifting restrictions on vehicle delivery weights. However, both suggestions have raised safety concerns.
"Lifting of things like working hours is one potential solution," an industry source says. "But there are two sides to that coin. If you ended up with a truck smashing into cars on the motorway because the driver was too tired, then everyone would be criticising the industry and government. There has to be a balance."

Can the industry ramp up online services to help people in self-isolation?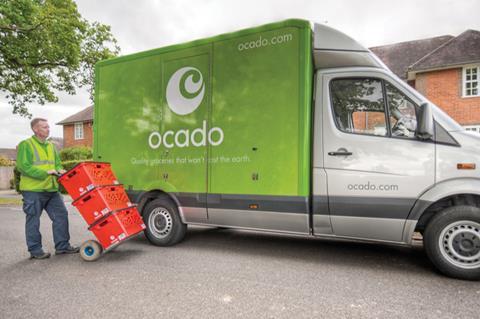 With the battle against the virus moving into the delay phase on Thursday, raising the prospect of millions being in self-isolation at home, supermarkets are at the heart of the government's plans to feed cut-off families.
Environment secretary George Eustice is understood to have urged retailers in this week's crisis talks to look at ways they can ramp up online deliveries and click & collect services, given the potential for mass self-isolation.

It's understood the government has stressed it takes 20 minutes for the virus to transfer to those within two metres of people carrying it, which it claims will safeguard delivery drivers.

However, ministers have also urged retailers to look at expanding click & collect facilities because of limits to delivery capacity, a concern for companies such as Ocado.

"The government is very interested in the idea of the 'friendly neighbour" helping those who are self-isolating with the virus," says a supermarket source. "The idea is that one person, who has the virus or symptoms, could do the ordering and a neighbour or relative could go and collect.

But it is understood supermarkets have pushed back against the ideas.

"Online is roughly 7% of the overall market. Even if we were somehow able to increase that by 50% it would still only account for 10%," says a source.

"This is not going to solve the problem in itself, whilst it might expand capacity a bit."

Creating or expanding temporary click & collect facilities may also appeal to government as a way to minimise the spread of the virus in stores. The Grocer understands ministers are considering a request by a supermarket CEO to suspend the plastic bag tax, to prevent customers spreading the virus with used bags. "Expanding click & collect is clearly an option. I think one of the things they might look at is a massive increase in click & collect capacity if the numbers of those self-isolating become as big as some fear," says a supplier source.

"It was pointed out to the ministers that quite a lot of supermarkets have software limitations, which would make this difficult," says another source. "Very many stores are not equipped for click & collect and it's difficult to just suddenly switch that on, although you could potentially look to have temporary arrangements."
A third source adds: "The trouble is that click & collect is very limited in terms of an overall part of the offer.
"It is also labour-intensive and if you move more staff on to click & collect you are moving them off other duties in store and from picking for online deliveries."

Defra is believed to be drawing up a major plan for a national campaign to be launched in the next few days, encouraging communities to help collect food supplies for relatives and neighbours affected by the outbreak.

"Supermarkets are going to play a key role in the new phase of the battle against the virus," says a source.
The Grocer reveals today that Ocado drivers are now going no further than the doorstep.

How does the industry protect food supplies without sparking panic?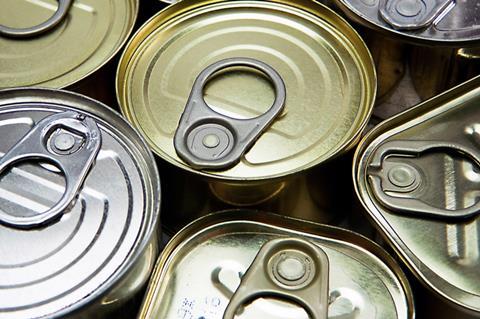 Handling the message on rationing, without sparking panic, is seen as vital. Most major supermarkets have already begun rationing products such as handwash, tissues and painkillers.
But it was perhaps Tesco's decision at the weekend to introduce rationing of food, including a five-pack-per-customer limit on baked beans, dried pasta, UHT milk and bottled water, that showed the extent of concern.

Last week a poll for The Grocer revealed more that a third of customers had been stockpiling, but that the impact had not been felt equally across the country.

"The vast majority of stores have not had major shortages," says Ged Futter, former Asda buyer and founder of The Retail Mind. "The fact is there is no need for customers to stockpile. We are not going to run out of food – and we certainly won't run out of toilet roll."

Yet The Grocer understands supermarkets have told the government home deliveries are at full capacity, with more panic buying seen in the south than the north, and categories such as household, personal care and dried goods particularly affected.

There has been an increase in fresh sales at some stores, as well as an uplift in consumer sales of fridges and freezers.

"Supermarkets have reported that there are pressures on capacity," says a source. "A couple of the retailers said that this was more prevalent in the south."
Futter says most consumers simply don't have the capacity for mass stockpiling and spikes in demand will only be temporary, even though some fear stockpiling might go up again as we head into next week, with the possibility of more severe government measures limiting movement.

"While there is plenty of stock available, the challenge for retailers has been to make sure all of it reaches shelves at the earliest opportunity," says Andrew Opie, BRC director of food and sustainability.

The government is also considering a temporary reprieve from competition laws, previously requested by supermarkets ahead of a feared no-deal Brexit. This would allow otherwise prohibited sharing of data over food suppliers.

A source says ministers are looking at data sharing to enable supermarkets and the government to have a better overall picture of stock levels and therefore take action if necessary.

"Protocols established as part of 2019's no-deal preparations could be used for this if it were to be required," says a source.

Meanwhile, in an effort to handle the consumer reaction to the crisis, the government has been urging senior industry figures to speak out to try to reassure consumers and prevent panic buying. Tesco chairman John Allan told the BBC supermarket supply chains were well equipped to handle the crisis.

"There's plenty of product in the supply chain, there's plenty of food at Tesco and other supermarkets, and I don't think anybody needs to panic buy," he says.

How will the supply chain cope for importers and exporters?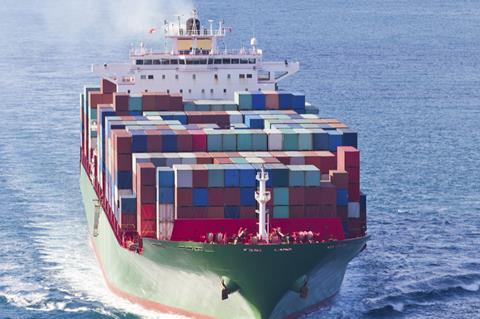 Global transport systems are under severe strain, with producers finding it increasingly difficult to find hauliers and shipping containers to move their goods.
There is now a global shortage of refrigerated 'reefer' containers for perishable goods, with one in seven of the world's containers piling up outside Chinese ports, says Yntze Buitenwerf, CEO of Seatrade, a cold storage shipping company.

Even if the global outbreak ended tomorrow, shipping lines would still take at least eight months to return to normal, he says.

The effects are filtering through to the UK, with pork processors now considering slowing production due to cold stores reaching capacity.

Haulage in Europe is also quickly deteriorating.

Many Italian manufacturers are struggling to have their goods shipped out of the country, with regular road transport hard to find.

Although logistics is not officially affected by the nationwide lockdown, many drivers are reluctant to enter the region for fear they will be forced to later go into quarantine.

The virus is pushing Italian food manufacturers to stockpile products like olive oil and tinned tomatoes in the UK in preparation for a clampdown on transport out of the country. If more drivers become ill and are unable to work, expect to see the problems escalate both in the UK and abroad.

Ian covers Tesco, Asda and Morrisons among the major retailers. He's also our go-to guy for all issues related to health, high street and public affairs.