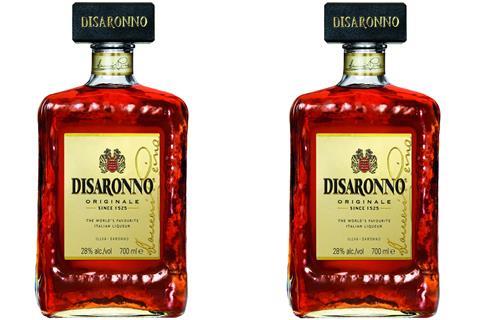 Disaronno and Tia Maria owner Illva Saronno is to launch its own distribution arm in the UK: a subsidiary called Disaronno International UK.
The move will end the 20-year partnership between Illva Saronno and its UK distributor William Grant & Sons.
From January 2021, Disaronno International UK will be "fully responsible for the distribution, sales and marketing of Illva Saronno brands in the UK", Illva Saronno said. It had been planned for many months in "complete transparency with William Grant".
Disaronno International UK MD Neil Jardine said it was "a very mutual and consensual parting at this stage".
The existing Illva Saronno team would spend the next few months building a logistical and financial operation and "a team that has the same passion and vision that we have" with hires "from top to bottom" he added, In the short term, it would be "business as usual" for UK customers.
The new subsidiary would bring with it "a series of new innovations", Jardine said. This will include Illva Saronno's Sicilian wine portfolio and Irish whiskey business, which are set to hit the UK this year and in 2021 respectively.
The portfolio of Sicilian wine brands – Florio, Duca Di Salaparuta and Corvo – provided "a huge opportunity" for Disaronno International UK "at a time when the UK trade are focusing on Italy and Sicily in particular".
The Irish whiskey business, meanwhile, had received "significant investment" creating a "totally unique blend of products with a distinctly Irish look and feel" Jardine claimed.