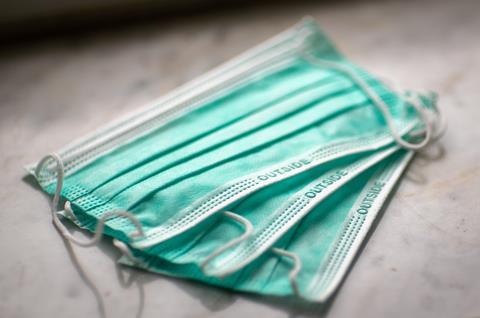 Industry leaders will meet today to discuss mass Covid-19 for food industry workers

Ocado privately ordered 100,000 Covid-19 testing kits for staff

Testing may be solution to mass absenteeism of food supply chain workers which could lead to shortages
Food and drink leaders are set to call for supermarket staff and production workers to be given access to mass testing for coronavirus as part of a strategy to "bring people back to the front line".
The government began rolling out nationwide testing for hospital staff last week, with the next wave to concentrate on tests for workers such as ambulance drivers and paramedics.
However, The Grocer understands industry leaders meeting today are due to discuss how a similar programme could be used to test key workers in the food supply chain, amid fears that mass absenteeism could lead to food shortages as the crisis continues.
The development comes after it emerged online delivery company Ocado had privately ordered 100,000 Covid-19 testing kits for staff, to ensure customers who cannot visit the shops can receive deliveries safely.
The Telegraph reported it had paid £1.5m for the testing kits, with 40,000 already delivered and a further 60,000 to come, although Ocado refused to say from which company it had bought the tests.
Now the prospect of a much wider testing programme is being discussed by industry bosses.
"Testing is a way of getting people back to the front line," said one source involved in the talks.
"We are not yet at the point of demanding immediate testing for all staff but it is definitely something that is not far off and needs to be discussed.
"It's not a magic bullet. Nothing is at the moment, but over the next weeks and months we need to do all we can to protect our food production workforce and testing is likely to be a key element in that."
The Grocer has reported how food production factories have been splitting key workers into separate shifts to keep them apart, in the hope of staggering absenteeism, with no physical handovers and spreading key technical roles evenly.
A source said: "The impact of staff absenteeism will impact different companies depending on how strong your production line is. For some the tipping point may be when you get 20% of your staff off, but for others it might be lower.
"Testing is a way to keep those numbers down and we would expect food industry workers to be very high up on the list of priorities."