Politicians are taking a hard line on migration, leaving food companies to find solutions to labour shortfalls. How are they managing it?
The walls closed in even further this week on any business hoping for a relaxation in the UK's immigration policy to help address chronic labour shortages.
Last weekend, Keir Starmer vowed that any future Labour government would not bring back free movement with the EU, telling the Mail on Sunday: "Freedom of movement is a red line for me. It was part of the deal of being in the EU but since we left I've been clear it won't come back under my government."
It was a signal that many in the industry took as reinforcement they are on their own when it comes to solving the labour problem, whoever is next in government.
While Brexit is certainly not the only factor behind mass labour shortages, it is undoubtedly a major one, with agriculture, meat processing and manufacturing particularly affected by reduced access to a cheap European labour pool on their doorstep.
The shortage remains acute for many businesses. A survey last month of growers and manufacturers by the Association of Labour Providers (ALP) found 75% of agricultural businesses are still short on the number of pickers, packers, and processors they need to run properly. The same survey found 80% of labour providers will be unable to supply enough workers for the Christmas peak. "This shortage is ongoing and remains a huge challenge for an industry which is essential to keep our nation fed," says ALP CEO David Camp.
In meat too, most plants are down by around 10%-15% on full capacity, says Nick Allen, CEO of the British Meat Processors Association.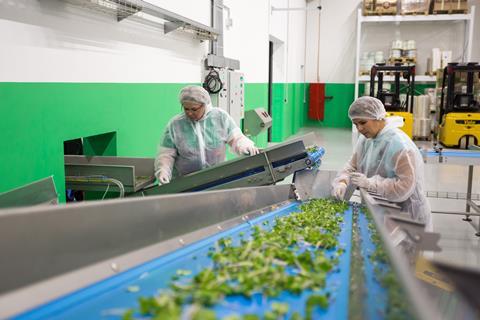 High net migration
However, Starmer's comments came after net migration was revealed to be at a record high last week. It was an embarrassment for this latest Tory government, desperate as it is to cut migration to 'tens of thousands' – but for certain sectors it potentially offered a glimmer of hope.
A rise in international students and humanitarian visas for Afghans, Ukrainians and Hong Kong residents were the most important factors behind the surge, but the figures also revealed 59,000 more work visas were issued to non-EU workers in the year to June than the year before.
As Jonathan Portes, a professor of economics at King's College, London, points out: "While Brexit has been a very clear negative for UK trade, the story on migration is much more mixed. The end of free movement doesn't mean the UK is closed to migrants, just open in a different way."
Around 400 of these have gone to Cranswick, one of Britain's biggest pork and poultry suppliers, which is now recruiting butchers from the Philippines at a cost of £4m including visas and travel expenses. The Philippines has become a popular hiring ground for butchers. Unlike most countries with a large number of skilled butchers, English is widely spoken among Filipinos, placing recruits in good stead to pass the language requirements for a tier 2 visa for skilled workers. "Without them, the last year would have been unmanageable for most of the sector," says Allen.
Inside Cranswick, it is seen as a good medium-term solution to labour shortages despite the cost, yet the team still holds out hope for a relaxation in EU immigration rules.
Global markets across Asia and Africa may offer a welcome pressure valve for certain sectors, but it is not for everyone. Realistically, it's only for those in need of 'skilled labour', with others such as fruit pickers forced to come via the Seasonal Worker scheme. This visa scheme allows farms to recruit from a limited pool of European workers, and they complain the numbers fall far short of what is required. The NFU estimated recently up to £60m worth of food was wasted in the first half of 2022 because of a lack of pickers.
Frustrating
An industry group with representatives of the supermarkets, growers, and labour providers has now been set up to develop a series of improvements for the scheme next year, but much will rely on Defra secretary Thérèse Coffey to decide how many visas will be available in total.
It is frustrating for all those involved, but it is a policy that aligns with the UK government's stated intentions. "The new system is designed to force a shift from lower-skilled, flexible workers who came under free movement, to higher skilled workers under the new skilled visa scheme, typically to work in sectors like health and ICT," says Portes. "So the pain that the [food] sector is facing is a feature, not a bug. That is what it is supposed to do."
Conservative governments in the past two years have shown signs of wanting to help. Boris Johnson briefly hired former Tesco CEO Dave Lewis as his official supply chains advisor in October 2021, a role that Lewis said in a private email to stakeholders would include a "deep dive into the evolving UK labour force". What became of his final report, however, few seem sure.
Defra, at least, is seen by many to have a decent grasp of the situation. In August, it commissioned an independent review by former G's Group CEO John Shropshire to consider the challenges to "recruit and retain the labour [food and farming businesses] require and provide recommendations for industry and government to consider."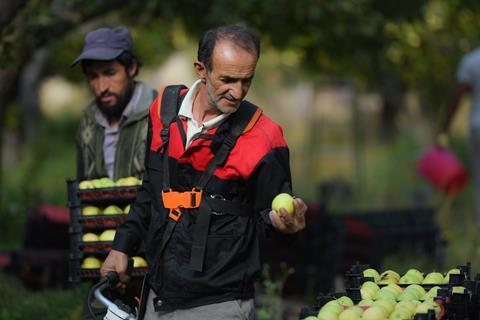 This week, Defra has also concluded a comprehensive survey of over 600 businesses to assess their labour requirements, with the results expected shortly.
Ultimately though, immigration policy lies with the Home Office. And while there is some hope the Migration Advisory Committee will speed up its latest review of the roles to be included on the Shortage Occupation List currently due in March, the hard-line stance of home secretary Suella Braverman means any meaningful change is unlikely.
"You're still in a situation where, despite one government department getting there's a problem and happily saying to another department: 'we've got a problem here', if that department manages to ignore what it's saying, you're back to square one again," says Allen.
Many are therefore thinking of other options. For a number of trade bodies, businesses and MPs, this means backing the 'Lift the Ban' campaign run by the Refugee Council to overturn the ban on asylum seekers being able to work.
"There are many economic arguments [to lift the ban]," says Camp. "Those who come to the UK seeking asylum are able to work, able to support themselves, able to contribute to the UK economy, able to help address the labour shortages that we have."
As ever though in labour policy and immigration, it will be a battle of the political versus the practical. And that, so far at least, has really only had one winner.