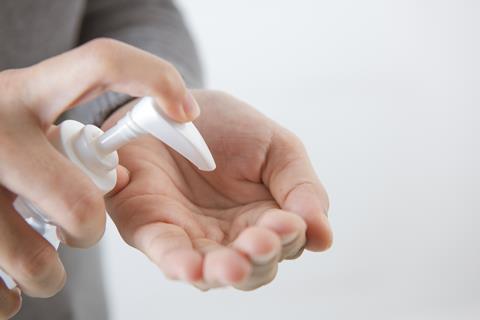 Every retailer will be aware of the challenges in securing stocks of anti-bacterial, hand sanitising soaps and gels as consumer demand quadruples in the face of Covid-19. And we have all seen unpalatable reports of predatory pricing and unscrupulous operators charging obscene amounts for hand sanitiser, profiteering from the panic and fear of consumers.
Encouragingly, we have supplies of anti-bacterial hand soaps and sanitising gels – products that are desperately needed on the frontline. And, we have supplies of bottles. Yet, at this point where it could not be more critical for retailers to get products on shelves, the UK is running out of bottle closures – that's the hand trigger sprays and push-down pump dispensers (even flip tops), that we all see on personal hygiene products such as body lotion and hand wash as well as on household cleaning products.
The reason for this shortage is simply that there are two main manufacturers of bottle closures that fulfil the majority of global demand. A manufacturing facility in China is one, and a site in northern Italy is the other. Both plants are closed down for an indefinite period – China is saying it may be able to fulfil an order in four months' time as its "best estimate". Italy isn't even trying to give a timeline – it just doesn't know when it will be back in business.
This means recycling is rapidly becoming imperative to get products on shelf. Now isn't the time for us to be worrying about what a bottle closure looks like. As people's lives are at stake, we need to look at repurposing the resources we do have, in order to ensure we can get products closed off, and to those who need them the most.
We're asking retailers to help in a number of ways. Firstly, by putting out bins and encouraging their customers to return any used bottles and closures, instead of throwing them away, when they do their shopping.
Or, if customers are staying home and ordering online, they can put their used tops into a box and leave outside.
All participating parties need to do is book a collection with First Mile Recycling, which is offering free collection of all bottle closures and bottles via its service Recycle-Box.

Every top will be deep-cleaned and thoroughly sanitised before being put back into the production cycle. Yes, the bottles may look slightly odd if the top doesn't physically match the bottle, but as with Tesco's 'wonky veg' range, it means good resources are being deployed to save waste and, in this case, potentially save lives.
It's a small action with a big impact. Thank you for your help.