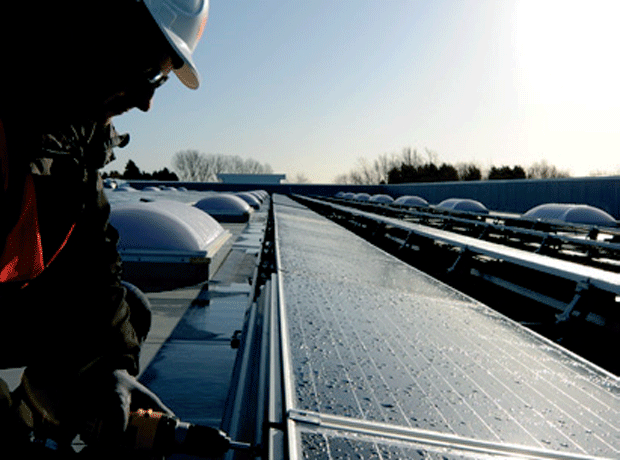 Supply chain specialist Oakland International is rolling out a number of green initiatives across the business to reduce its carbon footprint.
The ambient, chilled and frozen food distributor has installed further rooftop solar panels at its Seafield site, bringing its energy harnessing capacity to 433kWp. LED lighting, efficient radiators, an on-site sewage treatment plant, energy-efficient warehouse chillers and bicycles for transport around the site have also been added.
"As a company we've been steadily introducing green initiatives across the business for over a decade with the aim to reduce our carbon footprint/energy consumption; replacing energy-rich with renewable alternatives and increasing our use of clean, green eco-friendly options," said Oakland renewable project co-ordinator Max Harrison.
"This project was a work in progress for over a year, and only commenced once we identified an installation partner that mirrored our values for this complex install."
In 2014, Oakland's combined production from solar reached 188,345.2kW with a 90% levy on energy charges and a reduction in costs.