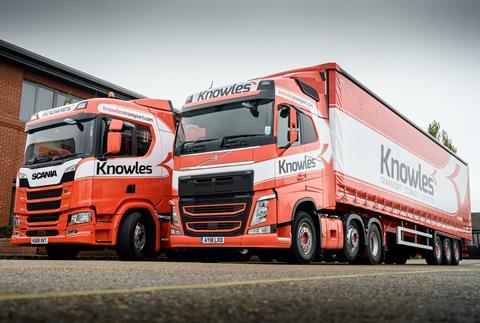 Silver Spoon has extended its three-year partnership with Cambridgeshire-based Knowles Transport.
The new five-year contract covers handling, storage and distribution of the sugar brand's more than 800 SKUs, which includes Allinson's flour, Proper Nutty peanut butter, Askeys ice cream accompaniments and Truvia sweeteners.
Part of the decision to continue with Knowles was due to its work in helping Silver Spoon manage a spike in demand "as people rediscovered their love of baking" during lockdown, said Silver Spoon logistics manager Bob Dunn.
"Consumer demand for our products soared. It literally happened overnight with orders hitting record levels. But Knowles stepped up. They pulled out all the stops throughout. Everything we needed them to do was done," Dunn said.
Also this year, Knowles has helped the sugar firm manage a growing need for storage.
"Space was becoming an issue. So we approached Knowles for help in finding another location; the whole process was completed within three weeks. They found us a warehouse and it went through very quickly. This again demonstrates their agility and commitment to us and thanks to them we had the storage capacity for an additional 5,000 pallets," Dunn explained.
Knowles has a decades-long partnership with British Sugar and works with Princes, John West, Purina animal foods and Atlante, which supplies pasta and Italian foods to Sainsbury's, where they are sold as own-label products.
The company – which employs 280 people and operates a fleet of 200 vehicles and 350 trailers – this year signalled a major move into ecommerce fulfilment.
"They are agile, share our values and consistently push the boundaries. They are totally aligned with our operation to ensure that whether delivering to a convenience store, a supermarket or a wholesaler they provide a level of service which is exemplary," Dunn added.