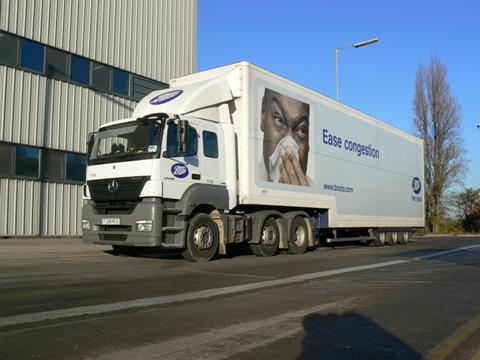 Tesco, Morrisons and Boots have joined forces with a number of leading suppliers to smooth out some of the costly inefficiencies involved in inbound logistics.
They are coming together as part of a new initiative from supply specialists GS1 UK, called the Perfect Order Programme. Suppliers signed up so far include Coca-Cola Enterprises, Mondelez, Nestle, Procter & Gamble, Unilever and Bakkavor. The group also includes distribution company Turners of Soham.
GS1 said the move was aimed at helping both retailers and suppliers tackle the hidden operating costs, delays and process inefficiencies inherent in the inbound supply chain, while also looking to create an improved shopping experience for consumers.
The project will kick off with participants looking to develop and adopt a set of industry-agreed standards for inbound logistics that ensure retailers' service requirements are met in full. GS1 will facilitate a joint working group.
Areas up for discussion will include the better utilisation of vehicles, a less customised and more direct goods receiving process for suppliers, and ultimately ways to ensure better availability.
"We see [the Perfect Order programme] as being a catalyst for improving both trading relationships and operating efficiencies in the end-to-end supply chain process," said GS1 UK quality assurance director Harshal Gore.
"In the current environment, with all aspects of operating costs under review, we believe this is an initiative the industry cannot ignore."
Tesco logistics and change management director Simon Mardle said: "This will help us to fundamentally change the way we engage with our suppliers and deliver a cultural shift. This couldn't be a better time for us to implement an industry standard."