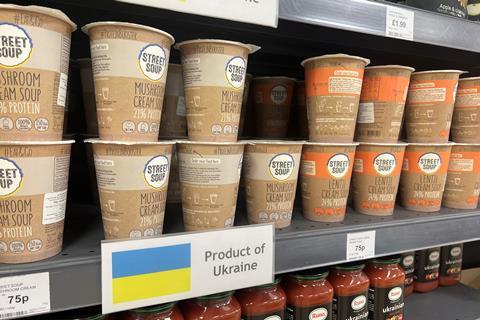 A new Ukraine trade hub has launched in Redditch to help manufacturers from the war-torn country enter UK markets.
Supply chain specialist Oakland International has set up a dedicated space at its headquarters to showcase products from Ukrainian suppliers in a bid to expand sales for businesses affected by the Russian invasion.
There are now 27 food products on display at the so-called 'Ukraine Trade Hub', which have been sourced via six different suppliers.
They include Beehive natural honey, Chumak sunflower oil, Bob Snail natural fruit snacks and granola and breakfast cereals from Dobrodiya, through to instant soups from Street Soup and tomato sauces from Runa.
Oakland, which is also helping the manufacturers with delivery, storage and distribution processes in the UK, hopes to grow the concept to include more products in the range from multiple suppliers.
"This initiative has the power to generate employment and contribute to Ukraine's GDP," said UK Ukraine Trade Hub director Taras Krykun.
"Furthermore, this will introduce some of the best Ukrainian products to British consumers and bring a part of home closer to hundreds of thousands of Ukrainians who since the war have sought refuge in the UK."
Oakland's prominent position in the supply chain and logistics sector, where it serves the major retailers including Sainsbury's and Asda, will help expose these suppliers to the wider British retail landscape "and not just niche stores catering for eastern European customers", Krykun said.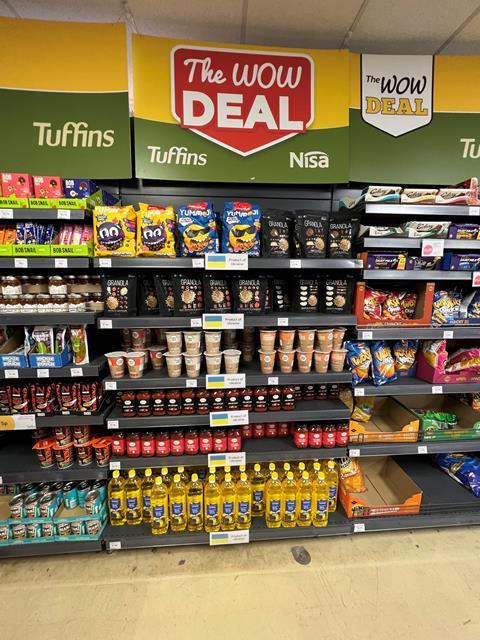 The first shipment of goods arrived at the end of last month, with Shropshire-based Tuffins Supermarket becoming the first retailer to showcase products from the Ukraine trade hub.
Oakland was now in negotiations with "several prominent UK retailers to establish Ukrainian food product shelves within their stores", Krykun added.
Half of all profits within the UK Ukraine Trade Hub will be paid directly back to Kyiv-based charity Superhumans for the duration of the conflict, according to Oakland.
The company has been finding ways to help Ukrainian producers move goods out of war regions and into the rest of Europe since the start of the conflict last year.
Earlier this year it opened a new warehouse near the Moldovan capital of Chișinău, which is in close proximity to the southern border of Ukraine, creating a new supply route between conflict areas and other countries in Europe.