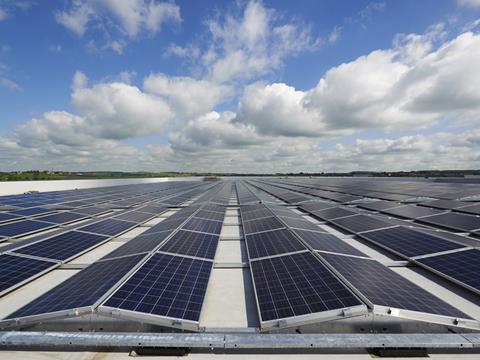 Aldi has made a pledge to be entirely carbon neutral by next year following heavy investment.

Aldi's carbon management plan has already brought the installation of 388 solar panel systems and upgrades across its 775-strong store estate with energy-efficient equipment across the UK and Ireland, and a 53% reduction in greenhouse gas emissions per m2 of sales floor since 2012. The discount retailer has also boosted its purchasing levels of green electricity to 100%, implemented an energy management system and invested £20m in environmentally friendly refrigeration units, which are due to be installed across all its new stores.

It has partnered with corporate climate protection provider Climate Partner to support an assortment of green projects, such as installing clean cooking stoves in Ghana, introducing biogas cooking equipment to households in Vietnam and purifying water in India. Aldi said these projects will complement its wider corporate and social responsibility pledge.

"Becoming carbon neutral is a key part of our corporate responsibility commitments," said Aldi's managing director of corporate responsibility Fritz Walleczek. "We are continually reviewing our operations to reduce emissions and be kinder to the environment, while also future-proofing our growing store portfolio for many years to come."

This announcement closely follows a report from Engaged Tracking this week, which ranked Aldi as one of the "dirtiest polluters" among the UK's supermarkets, coming ahead of fellow discounters Lidl and Iceland.