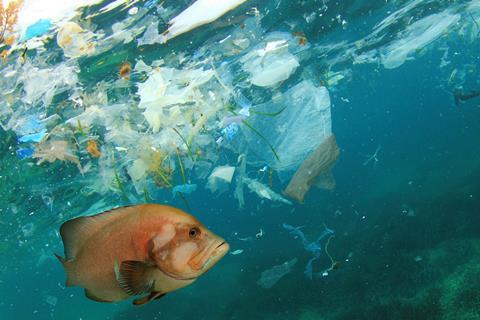 Blue Marine Foundation, Plymouth Marine Laboratory and Women's Environmental Network are among the winners of a £1m fund from Waitrose to help tackle plastic waste.

Plan Plastic - The Million Pound Challenge initiative, created with environmental charity Hububb, will give the five winning organisations a share of the grant over the next year.

The winners were narrowed down from 150 applications and will be given between £150,000 and £300,000 for their work.

The £1m was raised from sales of Waitrose's 5p plastic carrier bags, before it scrapped them in September 2018.

Blue Marine Foundation was awarded a portion of the grant for its Safegear initiative, which is designed to end ghost fishing gear at the source by attaching beacons to buoys to make fishing gear visible. This allows fishing vessels to monitor their gear and receive alerts if it moves.

Women's Environmental Network and City to Sea will also be given a share for their collective endeavour to 'revolutionise' education about health conscious and environmentally friendly menstrual products. Fellow winner Plymouth Marine Laboratory was recognised for its aim to develop a solution to microplastic pollution through deploying beds or rafts of mussels into estuaries and coastal areas to filter microplastics from the water.

The project's intention is to determine whether such 'bioreefs' will be effective against plastic waste.
Onion Collective and Biohm won funding for their creation of a new plastic biorecycling facility that uses mycelium, a vegetative part of a fungus, to break down synthetic plastic waste and turn it into new products.
The Youth Hostel Association gained backing for its Message in a Bottle project, focused on installing water bottle refill stations in 60 youth hostels across England and Wales and eradicating single-use plastic bottles from packed lunches, cafés, bars and vending machines.

Waitrose said the recipients "demonstrated innovation in tackling plastic pollution".

"It's important for us to tackle unnecessary plastic in our shops but also in the wider world. All these inspirational projects have the ability to create real impact in tackling environmental issues and encouraging behaviour change so we can collectively achieve our goal of reducing plastic pollution," Waitrose head of CSR, health and agriculture Tor Harris said.

The initiative was first announced in January and applications closed on 24 February.

Plan Plastic - The Million Pound Challenge comes as part of Waitrose's ongoing efforts to become a more environmentally friendly retailer. The supermarket has already pledged not to sell any own-label products in black plastic packaging beyond 2019 and committed to making all own-label packaging widely recyclable, reusable or home compostable by 2023.