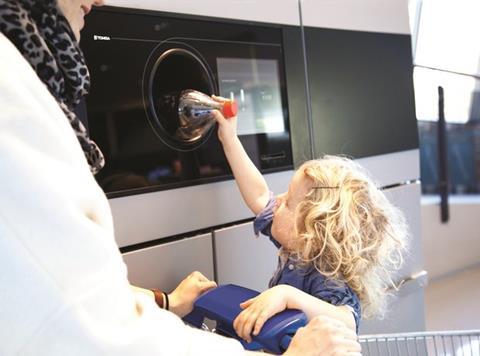 Let's get this straight – the soft drinks sector recognises and fully supports the need to take action to reduce levels of plastic waste littering.
In launching the Resources and Waste Strategy, the UK government set out an ambition for the UK to be a world leader in resource efficiency, with bold plans to increase recycling levels and significantly reduce unnecessary waste.
We are pleased the government is now building on commitments made in the strategy by opening a consultation looking at bringing in a deposit return scheme for England.
A DRS introduces a financial incentive to encourage the public to recycle beverage packaging. It places a deposit on a drinks container at the point of purchase, which is paid back to the consumer when the empty packaging is returned to a designated collection point.
The RWS consultation has set out two potential models for a DRS – an 'on-the-go' option, which would restrict the drinks containers in scope to those less than 750ml in size and sold in single-format containers primarily for out-of-home consumption; and an 'all-in' model, which would target a large amount of drinks beverages placed on the market, irrespective of size. We support the introduction of the latter model for all plastic and can beverage containers. Our assessment suggests this is the best way to increase recycling levels and tackle litter.
While the DRS concept is simple, across the world there are a variety of different schemes operating, in countries such as Denmark, Finland, Germany, the Netherlands and Sweden, with varying results, associated costs, and impact on other litter and recycling initiatives.
Scotland was the first part of the UK to commit to a DRS. A public consultation on the move ended in September last year and the Scottish government has tasked the charity Zero Waste Scotland to work on the design of the scheme. Wales is taking part in the UK government's consultation, while a DRS is under consideration in Northern Ireland, too.
As it stands, Scotland's DRS is planned to come into force in 2020. However, England's is not due to be introduced until 2023.
This time gap poses a significant challenge for businesses producing and trading throughout the UK. A DRS only in Scotland, for up to three years, runs a significant risk of being undermined by fraud. For example, product purchased deposit-free in England being returned to the Scottish system for redemption, skewing the finances of any DRS-operating company. We urge government to work with the devolved administrations to consider one GB-wide system that will increase recycling rates across the country.
This alone will not stop the blight of litter in our towns, countryside, rivers and oceans, though. Any intervention to cut down on plastic waste, increase recycling rates and tackle litter must also lead to more recycling being conducted in the UK, creating more high-quality material that could be re-used in products.
For us, that means any DRS must sit alongside reform of the producer responsibility system (PRN). The current PRN is meant to see contributions from manufacturers reinvested in recycling in the UK. However, the design and opaque nature of the system means that often this investment is not accounted for.
Government needs to ensure that companies operating within a DRS are not unfairly paying twice through other producer responsibility or tax schemes. By funding a DRS, manufacturers are investing in a closed-loop system along with the infrastructure that supports this. Any other scheme would see them paying the costs for other companies' obligations.
We look forward to working with government to achieve the right environmental outcomes for consumers. However, we urge the UK government to work with its counterparts in Scotland to ensure that the timing of the delivery of a GB-wide scheme is addressed urgently.
Gavin Partington is director general of the British Soft Drinks Association