Today may be Earth Day, but efforts to protect endangered species are a year-round commitment for these companies. They have built their branding – and ethos – around animal conservation
Elephant Gin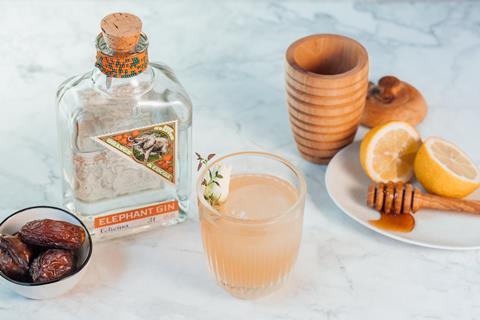 Following their own adventures on the continent, Elephant Gin founders Tessa and Robin Gerlach were inspired to create a product that not only celebrates the flavours and cultures of Africa, but also helps to protect one of its most magnificent creatures: the African elephant. The brand's range of spirits, which include London Dry, Sloe and Elephant Strengh gins, are inspired by the so-called 'sundowner' drinks enjoyed after a day in the South African bush. They are made using African botanicals such as baobab, buchu plant and lion's tail, and each bottle is decorated with traditional Masai beads, handmade by three tribeswomen in Kenya. The brand's newest variant, an Orange Cocoa Gin, launched online last month (rsp: £31/500ml).
For each full size and miniature bottle sold, Elephant Gin donates 15% of profits to charities such as Big Life Foundation, an anti-poaching organisation that employs rangers to protect the species in East Africa, and Sheldrick Wildlife Trust, which runs an orphan elephant rescue and rehabilitation program near Nairobi. What's more, as an homage to its beloved animal, the brand names each batch of its gin after past great tuskers or elephants that its charity partners continue to protect.
Roar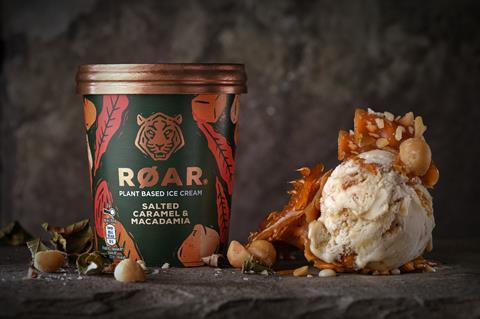 Billed as "an ice cream brand with a social conscience", Roar's ethos revolves around animal welfare. It is plant-based, palm oil-free and only uses UTZ Certified cocoa, to ensure its ingredients have minimal impact on natural habitats. But as its name and logo suggest, the brand's main focus its on protecting tigers, which, with only 3,900 left in the wild, are on the brink of extinction. Roar has forged a long-term partnership with Panthera, the world's only organisation devoted exclusively to the conservation of wild cats. It donates an annual fee to the charity's Tigers Forever campaign, which aims to increase the number of tigers in the wild by 50% over 10 years. Roar's four-strong range of ice creams is stocked in retailers including Sainsbury's, Ocado and Tesco (rsp: £5/500ml).
Arrowtown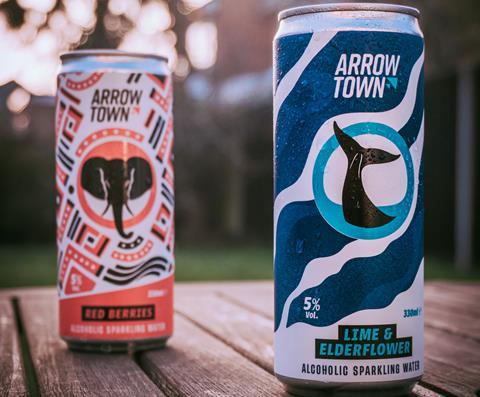 Having grown up in rural Sussex, brothers Rob and James Smith have always had an appreciation for nature. That's why, after Rob got his degree in Environment & Business, they decided to create their own alcoholic sparkling water brand that gave back. Named after the New Zealand town where Rob first tried hard seltzer, Arrowtown's two flavours have each been assigned an environmental charity, to which 3% of sales are donated. Its Red Berries variant supports Tusk, which helps to protect wildlife and habitats across Africa, while Lime & Elderflower donates to marine conservation charity Sea Shepherd.
Hawksbill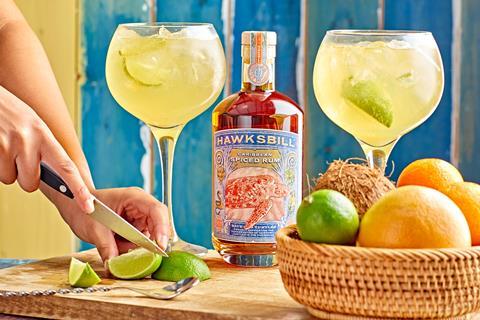 The namesake for this Caribbean spiced rum brand is the critically endangered Hawksbill sea turtle, which is found in the world's tropical oceans and vital to maintaining the health of coral reefs. Through its partnership with the Barbados Sea Turtle Project, the brand donates 10% of its sales profits each year to turtle conservation projects in the Caribbean. And that's not all. To mark Earth Day 2021, the Hawksbill team has pledged 365 hours in the coming year to cleaning up beaches and green spaces across the UK, to help reduce the amount of plastic waste ending up in the ocean.