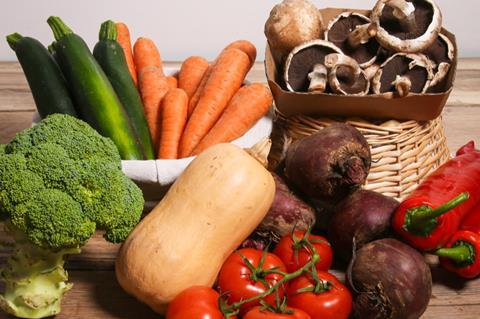 The number of positive impact initiatives now underway from the supermarket, grocery and CPG sectors deserves applause and support. Unilever has pledged to halve its use of plastic packaging, Tesco is to push for 100% renewable electricity and Waitrose is encouraging people to bring reusable containers to buy and refill produce, to name but three recent examples.
Research now shows that consumers want to change their behaviour to be more helpful to society and the environment. Sixty-five per cent of consumers say they want to try to have a positive impact through their everyday actions, while more than a quarter say that buying eco- or ethically-conscious products makes them feel good [Euromonitor International Global Consumer Trends Survey 2017].
The gap between reported and actual behaviour has always been a blocker to actual change with the industry, but this gap is starting to reduce. Our search data combined with what consumers are putting in their baskets is starting to suggest shoppers are demonstrating what they want and expect from their grocery shop experience – whether that is food that is 'healthier' (plant-based, free-range, etc) or more sustainable packaging.
Searches for eco-friendly food packaging rose 112% between May 2016 and April 2019. Veganism is the top interest query on Google related to food sustainability. Queries for local food grew 117% over the past 12 months. Views of 'green' video content about recycling and upcycling on YouTube index higher by volume relative to country-level video viewing.
These figures add up to a picture of a consumer very clear about the steps they want businesses to take. For example, 43% want less plastic for fresh food and 39% would like to see plastic bags for fruit & veg removed [Kantar/GfK]. Direct queries about supermarkets and sustainability are rising – search volumes on 'veganism x supermarket' are up 14% in the past 12 months.
Embracing sustainable goods, produce and processes isn't just a way to polish your halo. Such moves do translate to the bottom line. For example, sales of items with certain sustainability claims across the three categories of chocolate, coffee and bath products grew faster than their overall categories, with sales growth of 5% vs 2%, according to Nielsen.
The growing crop of sustainability initiatives shows the sector is responsive to consumers. I note Waitrose is now offering 'vegan tours' of its aisles for shoppers keen to learn what's on offer.
The players who will benefit will be those who can change their processes and operations the quickest. I know that it's not easy – it involves huge logistical, sourcing and stocking challenges.
But opportunities abound. For instance, consumers are keen on convenience and queries for 'organic' combined with 'near me' or 'delivery' are growing – if you can meet this specific demand that will drive loyalty and revenue.
Likewise, if consumers are curious about your business's food waste initiatives or where to recycle near the store, make sure you have the information easily discoverable on your websites and other digital properties.
To stay ahead keep listening to consumers, interrogate the data and look for where you can genuinely meet their concerns in a way that will help with your key metrics, whether they are loyalty, advocacy or increased spend.