New requirements could push up shelf prices and threaten supply
The EU is getting tough on illegal deforestation. In legislation set to begin rolling out in the second half of this year, it is cracking down on sourcing practices.
Part of the EU's Green Deal plan to protect climate and biodiversity, the new regulation will require companies trading commodities like cattle, cocoa, coffee, palm oil and soy with the bloc to ensure their supply chains are not linked to illegal deforestation. So what will it mean for the UK?
FDF figures point to the scale of the impact. EU trade made up 69.2% of the UK's total food and drink imports in 2022 and 55.4% of exports. All of this will be covered by the regulations, which apply to all goods that enter or exit the EU market.
Put simply, British businesses selling goods in the bloc will have "no choice but to comply if they want to keep their European customers", says Thibault Lecat, MD of supply chain consultancy Inverto.
Traceability
Companies have some time to gear up for the changes – there will be 18-month implementation period for larger firms and a 24-month period for SMEs – but they are significant.
Not only will they need to assess their procurement policy and contracts on a commercial level, but they will have to ensure supply chain transparency – in many cases tracing product origins with geolocation devices – and tighten supplier due diligence audits.
The EU Commission estimates recurrent annual due diligence costs for importers could range from €175m to €2.6bn. Warren Ackerman, head of European consumer staples research at Barclays, says implementation costs are "a greater uncertainty". This poses an obvious challenge for smaller firms, "who do not have the financial resources of industry giants".
Doug Bryden, head of risk and operational regulatory at law firm Travers Smith, believes some British exporters will simply cease trading with the EU due to the added burden.
For those who rely on the EU, though, engagement will be vital. Those found to be non-compliant can have products confiscated and be denied access to the EU market. They can also be fined up to 4% of their annual turnover in the EU.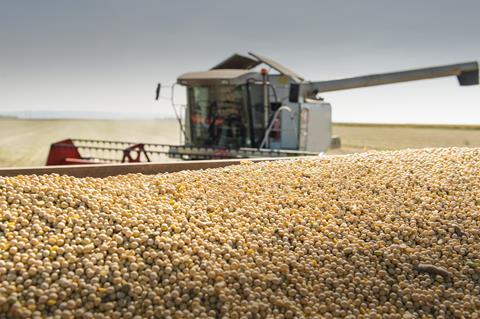 And some crucial sectors look relatively unprepared. A study by finance company MSCI found "preparedness does not appear to be high" among paper firms, less than 40% of which had a deforestation policy.
Making the necessary operational changes could cost tissue-makers "billions of pounds", says Cheeky Panda CEO Chris Forbes. This would lead to "a squeeze on availability" for European retailers as the pool of compliant suppliers narrows, he says, alongside an increase in global demand for recycled toilet paper.
Similarly, the rules could have "particularly big implications" for big soy traders such as Bunge and Cargill, researchers at Trase Institute found. Just last month, Cargill was accused by activists of supplying UK meat processors with soy-based animal feed linked to illegally cleared land in Brazil.
ING senior economist Thijs Geijer says some importers might switch to less risky sourcing countries like the US and Canada for part of the year, which comes with higher costs.
For other commodities, this is less of an option. Global supply chains can be heavily dependent on specific regions, such as Ghana and Ivory Coast for cocoa and Indonesia and Malaysia for palm oil supplies.
In the case of chocolate, the requirements will apply to a large portion of what's stocked on UK shelves. Around 80% of the UK's cocoa and chocolate imports come through the EU, according to ING calculations.
The result of all of this could be higher prices and shorter supply – at least in the short term. The law "increases the likelihood products from recently deforested lands will be used for domestic consumption or for exports to other countries such as China", where regulatory demand is weaker, says Geijer, leaving European supply under threat.
And Bryden believes the legislation will "inevitably" push up retail prices in both the EU and its closest trading partners as the cost of building more robust sourcing trickles down the supply chain. As he sums up: "These are just the realities of a global marketplace."