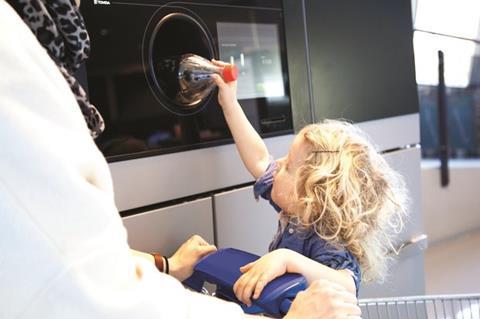 Industry leaders have described the government's proposed timeframe for the rollout of its bottle deposit return scheme as "impossible".

Retailers, suppliers and trade bodies were this week summoned for talks by Defra about its key environmental proposals, with the government's Environment Bill starting its passage through parliament on Thursday.

However, the proposed schedule for the rollout of DRS in 2023 has been met with incredulity.

Defra is reported to have told the industry a consultation will not even begin until the summer and could even be held up until the autumn, having been delayed by the election and Brexit.

Defra has forecast that the regulations needed to start rolling out the infrastructure for a DRS are not expected to be passed until the end of 2021 at the earliest. This would leave just 12 months for it to be introduced to thousands of stores.

Industry sources have warned that with an estimated 30,000 DRS machines needed to cover the UK, at a cost of up to £2.2bn, there is no chance of the store and warehouse refits needed being carried out in time for 2023.

"There's not a snowball's chance in hell of the government hitting this schedule," said one source. Another described Defra's timeline as "absolutely impossible". "To try to squeeze the rollout of DRS into just one year simply isn't going to work."

Meanwhile, the Scottish government is pushing ahead with plans for DRS to start there in late 2021, though it is also facing claims its timeframe is impossible.

A source said: "There are already concerns in Scotland about the timeframe, but the task across the whole of the UK is much bigger. We think it will take stores nine months to get planning permission for the machines, just in Scotland."

The Grocer understands industry bodies have accepted that DRS both in Scotland and the rest of the UK will include glass, as well as plastic.

Defra declined to comment.