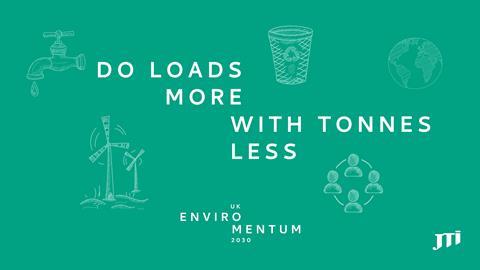 JTI UK has committed to becoming a net zero emissions operator by 2030.
The tobacco giant said its new environmental plan would see it achieve net zero 20 years ahead of the UK's government's current deadline.
JTI's plan is focused on five key areas – emissions, energy, waste, water and stakeholder engagement – and forms part of JTI's global sustainability strategy.
By 2030, JTI said it will have reduced emissions by 80% and become carbon net zero. It aims to do this through a range of initiatives including switching its vehicle fleet to electric, which is expected to save 776 tonnes of CO2 emissions each year.
In terms of energy use, JTI plans to be using 100% renewable energy by 2025, while reducing its overall consumption by 2030. When it comes to waste, it has committed to reducing its general waste by 20% and increase recycling rates to 75%.
While it claimed not to be a large user of water, JTI said it is investing in water efficiency measures to reduce water usage across its UK sites, including its headquarters in Weybridge, Surrey, and distribution centre in Crewe.
Finally, it plans to work closely with its employees, suppliers and customers to deliver these commitments. As of 2021 all UK procurement tenders will include sustainability criteria.
"Our UK environmental plan sits alongside JTI's global commitments and will focus on identifying key actions locally to help us achieve our ambitious 2030 targets. We will be working closely with all our employees, suppliers, and retail & wholesale customers across 2021 and beyond to make this a reality," said JTI UK head of responsible business projects Ruth Forbes.
"It has never been so important for companies to think and act more sustainably, not just for the good of the industry, but for society. Our new environmental plan pushes the boundaries of what we can achieve in a relatively short time frame as we push ourselves to become as sustainable as possible for the future of our planet. It is time for us to do loads more with tonnes less."