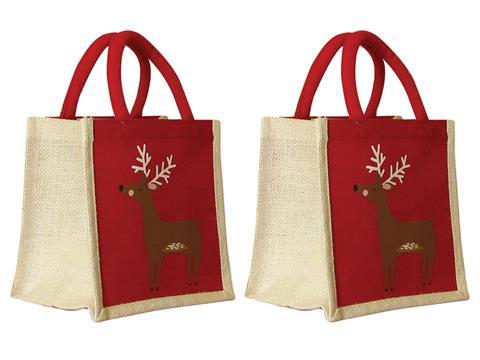 M&S has added to its collection of reusable shopping bags with a new range made from sustainable materials.

The retailer is introducing the ethically sourced bags, supplied by Jutexpo, as part of its wider sustainability efforts.

Each of the seven bags, all of which are made from natural cotton and canvas, has a different design. Designs include one of the letters from A-Z, a worker bee and a mint plant. These come alongside firmer-textured jute bags with a premium handle, like the 'gardeners' bag' which has six external pockets, Festive options are made from Juco - a fine weave that blends 75% jute and 25% cotton.
Jutexpo said each bag had a four-year lifespan, equivalent to using up to 624 of the single-use plastic bags.

Prices start at £3, and the range has been created to appeal to a broad range of customers, with ethical production at the forefront.

"We are delighted to be working with such a well-respected, high street brand, and this range highlights how quality products can be made without compromising on ethical production," said Jutexpo compliance director Sam Turner.

The selection of bags forms part of M&S's ongoing initiatives to become a more environmentally friendly retailer, known as its Plan A 2025. These commitments include its pledge to become a zero-waste business across its supply chain, operations and product packaging, and increase its proportion of cotton from Fairtrade, organic and recycled sources to 25%, both by 2025.