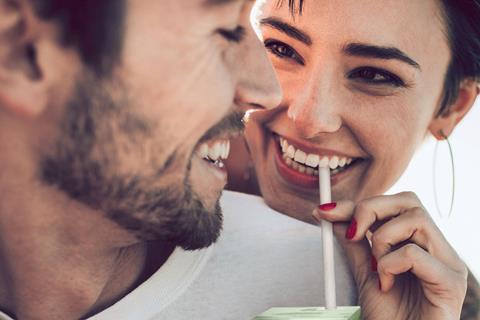 Packaging supplier SIG has claimed an industry first with the launch of a sustainable, plastic-free straw for its on-the-go soft drink cartons.
Already in use by Nestlé, the new straw is made of paperboard from Forest Stewardship Council-certified forests and other controlled sources, while its wrapper is designed to reduce litter by remaining attached to the pack to be recycled along with the rest of the carton.
The straw was also "robust enough to pierce the closed straw hole of SIG's aseptic cartons" said the Swiss company.
It is the latest of SIG's efforts to use more renewable materials – as part of its Way Beyond Good sustainability initiative. The packaging supplier continued to invest in "new ways to apply this alternative straw solution to a wider variety of packaging formats" it said.
SIG has seen "an opportunity to address concerns about marine litter and offer added value to our customers by helping them meet consumer and regulatory demand to scrap plastic straws" said the company's chief market officer, Markus Boehm.
"This win-win is a great example of how our commitment to go Way Beyond Good for the environment is delivering real business benefits."
Nestlé is the first of SIG's customers to introduce the paper straw, trialling it in the Dominican Republic.
Last month, the Swiss food and drink giant pledged to phase out plastic straws as it worked towards a "waste-free future". It announced a series of global actions for meeting its commitment to make all packaging recyclable or reusable by 2025.
"We are committed to improving the environmental performance of our packaging and addressing the critical issue of single-use plastics is an important part of that," said Michael Schwan, Nestlé manufacturing manager RTD – dairy strategic business unit.
"We need effective, scalable solutions, and SIG's new paper straw has the potential to meet that need."