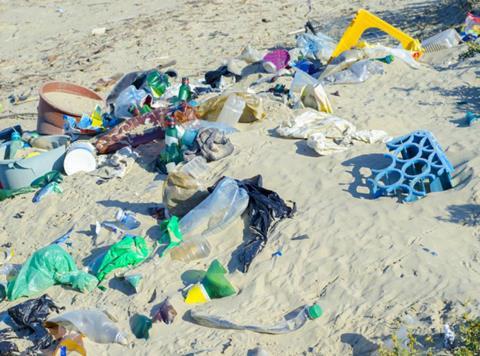 Procter & Gamble has claimed a world first with its plan to produce a recyclable shampoo bottle made from up to 25% recycled beach plastic.
The personal care giant today (19 January) announced it would pour Head & Shoulders into sustainable plastic packaging made from detritus found washed up on shore.
This would be the world's largest-ever production run of recyclable bottles made with post-consumer recycled (PCR) beach plastic, signifying a first major step in establishing a unique supply chain involving support of thousands of volunteers and hundreds of NGOs collecting plastic waste from beaches, claimed P&G, which has used PCR plastic in packaging for more than 25 years.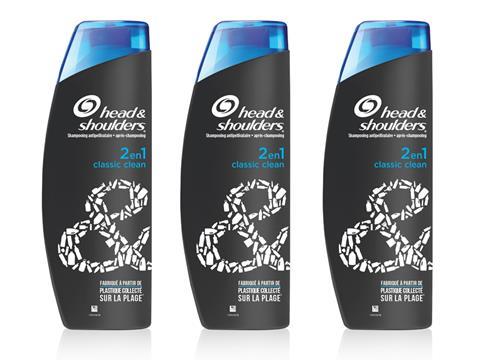 In partnership with recycling experts TerraCycle and Suez, the Head & Shoulders innovation is set to appear in a limited run this summer in French branches of Carrefour. The bottles will be made from PCR beach plastic gathered in France, marking the first time large enough resources have been available to P&G to collect and maintain a supply of plastic trash of sufficient quality.
Coming just days after rival Unilever's plan for all its plastic packaging to be fully reusable, recyclable or compostable by 2025, P&G's announcement was accompanied by a pledge that more than half a billion of the supplier's shampoo bottles per year will include up to 25% PCR plastic in the UK and the rest of Europe by the end of 2018.
This represented more than 90% of all the bottles sold in Europe across the supplier's haircare portfolio of flagship brands, including Head & Shoulders and Pantene, said P&G. The project would require a supply of 2,600 tonnes of recycled plastic every year – the same weight as eight fully loaded Boeing 747 jumbo jets.
"We felt the leading shampoo brand in sales should lead in sustainability innovation and know that when we do this, it encourages the entire industry to do the same," said Lisa Jennings, P&G vice-president of Head & Shoulders and global haircare sustainability leader.
Her colleague Virginie Helias, vice-president of global sustainability, added: "The increased use of PCR plastic across our haircare portfolio demonstrates our continued commitment to driving real change.
"Increasing the use of recycled plastic in the packaging of our flagship brands makes it easier for consumers to choose more sustainable products without any trade-offs. So, while we're proud of what we've done and what we're doing, we know there is much more work ahead."