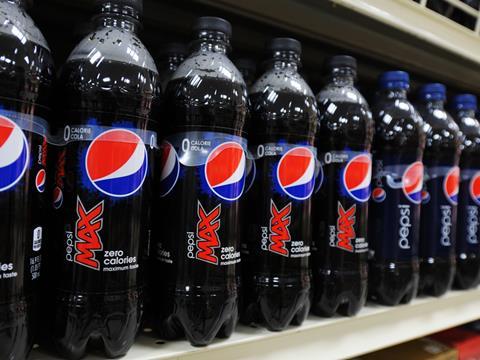 PepsiCo has announced its aim to use at least 25% recycled content in all its plastic packaging within the next seven years.
The soft drinks and snacks supplier made its pledge today (26 October), with an ambition to make PET bottles from no less than 33% recycled material by 2025.
To reach its worldwide target, PepsiCo said it would collaborate with suppliers and partners, help to increase consumer education about the need for sustainability, foster cross-industry and public-private partnerships, and advocate for improved recycling infrastructure and regulatory reform.
The US company's new goals build on those announced in 2016 under its Performance with Purpose 2025 agenda. It included the intentions to design 100% of packaging to be recyclable, compostable or biodegradable; to increase use of recycled materials; to reduce the carbon impact of packaging; and to work to increase recycling rates.
PepsiCo has since made a number of sustainability moves, including this month entering into a multi-year supply agreement to incorporate Loop Industries' 100% recycled PET into its product packaging by mid-2020.
The fmcg giant's vision was "to build a PepsiCo where plastics need never become waste" said its vice chairman and chief scientific officer, Mehmood Khan.
"Already, PepsiCo is one of the world's largest users of food-grade recycled PET. To further boost recycled content across all plastic packaging and drive progress towards a circular economy for plastics, it is vital to dramatically increase global waste collection and recycling rates through investment in recycling infrastructure and technology," Khan added.