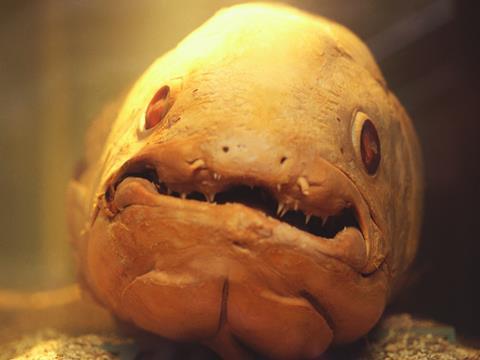 "It looks like crisp packets will be the new water bottles." So predicted Iain Ferguson, the Co-op's environment manager, as Walkers this week came under renewed pressure to be greener.
More than 308,000 people have now signed an online petition demanding the Leicester snacking giant "ditch plastic packaging" – leading owner PepsiCo to reiterate its commitment to achieve 100% recyclable, compostable or biodegradable packaging by 2025.
"We have a number of initiatives in place to reduce the amount of packaging we use and at the same time we're examining the use of different packaging materials, both plant and paper-based," said a spokeswoman for the company.
It was also exploring options "to improve the recyclability of our packs" she added.
Over at the Co-op, recyclable crisp bags are the latest weapon in the retailer's war against the plastic scourge. They don't exist anywhere yet, according to Ferguson, but the retailer hopes to pioneer them – and they're probably a better option than compostable bags like the ones in the US, which would be rejected by the UK's local councils if found in food waste bins.
However, whichever eco-solution the Co-op, Walkers and other purveyors of fried potato chips choose, they're going to have their work cut out.
Ferguson called the crisp bag "a very tricky piece of packaging" – not least due to the need for barriers that prevent moisture, grease and oxygen while maintaining the typical 18-week shelf life. They will have to be recyclable or compostable but not force up the price of the product.
And that's not all. There's another major issue for suppliers: littering. It's illustrated by another piece of rotten publicity for PepsiCo today: the perturbing story of a dead coelacanth – a fish that outlived the dinosaurs – found with a Lay's bag lodged in its stomach.
'ARE YOU KIDDING ME??!!! Potato chips wrapper found inside a COELACANTH. Please properly dispose of your trash!' tweeted aquatic ecologist Dr Solomon David.
Please, indeed. Because no matter how easily recyclable or impressively compostable the next generation of crisp packets are, they'll have a negative effect on the environment if they're carelessly chucked aside by sated snackers.
That means suppliers and retailers can't launch green packs, accept deserved praise and then sit back to watch the Earth find its good-as-new sparkle. No, they will have to use their considerable influence, marketing savvy and sizeable budgets to educate consumers on how and when to recycle or compost their crisp packs.
The work to save the world will be without end.
As Iain Ferguson said this week: "Anything mass-market, like crisps, that's eaten on the go is likely to be an issue – and we need to find solutions for all these things."