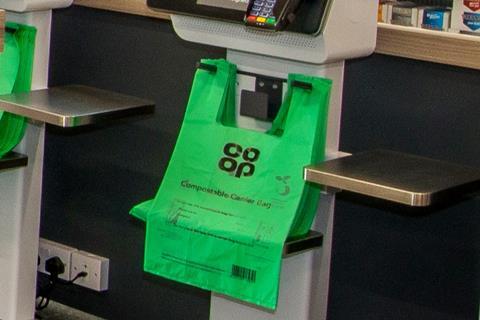 The Southern Co-op has raised £1.5m for local communities through the introduction of the carrier bag levy five years ago.
For every single-use bag purchased at a store, 5p is donated to good causes, including groups like the Wildlife Trust and Stand Against Violence.
In 2015 the society initially set a goal of reducing single-use plastic bags by at least 50% across all of its stores in areas such as in Berkshire, Bristol, Devon and London. This target was accomplished within a year and the trend has continued into 2020, with customers cutting their single-use plastic bags by millions.
It was estimated 29 million were used in 2014 but this reduced by 78% in 2019.
"As a responsible regional business, it is essential we continue to move people away from single-use plastic so we are pleased to see a continued year-on-year reduction in carrier bag sales," said the retailer's director for sustainability and communications, Gemma Lacey.
"Whilst we are a convenience store and need to continue to provide customers with a way to carry their shopping home, customers can return these to our store colleagues for recycling.
"Customers are also switching to reusable bags as well as compostable bags, which we've introduced in stores where the local authority collects household food waste recycling. We hope this trend carries on and continues to make an impact in tackling climate change."
Southern Co-op community and campaign co-ordinator Holly Bramble said: "£1.5m is a huge amount of money and so many small groups have benefited.
"These causes are selected by our local stores and funeralcare branches and range from primary schools, PTAs and food banks to hospitals and homeless charities. Each one means something special to our colleagues and their communities."
The carrier bag levy is just one part of Southern Co-op's community contributions: these include cash donations, fundraising events, product donations, volunteering and other fundraising activities.
In 2019, a total of £1.43m was contributed to local communities, which includes a direct investment of £513,974 from Southern Co-op and £387,992 from the carrier bag levy.