It's more important than ever to have a purpose. As shoppers increasingly make buying decisions based on their values, fmcg brands big and small are putting sustainability and ethics at the heart of what they do. Whether it's committing to sustainable sourcing, slashing plastic in packaging or clamping down on modern slavery in supply chains, there have been some impressive moves across the industry.
But while all these efforts could (and should) be commended, there are some brands whose very DNA is built on having a purpose. To celebrate these ethical pioneers, here's our pick of seven that are currently making waves in the market.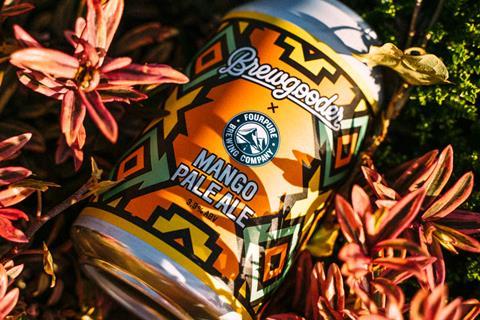 Brewgooder
Set up in 2016 with the explicit mission of providing clean water for a million people "through the power of craft beer", Brewgooder donates 100% of its profits to charity. In its first two years, it sold more than 750,000 cans of its Clean Water Lager (which is brewed at zero margin by BrewDog) – and donated £49,915 to three charities in Malawi. That helped fund projects including borehole drillings and repairs, school feeding and sanitation systems, water access for mother & baby clinics and capacity building for local communities on how to manage their water effectively – helping give 40,000 people better access to clean water. This year it's planning to go even bigger – and will launch a collaborative campaign with hundreds of brewers over the World Water Day weekend of 20-22 March 2020, with the aim of raising enough cash to give a further 100,000 people better access to clean water in 2020/21.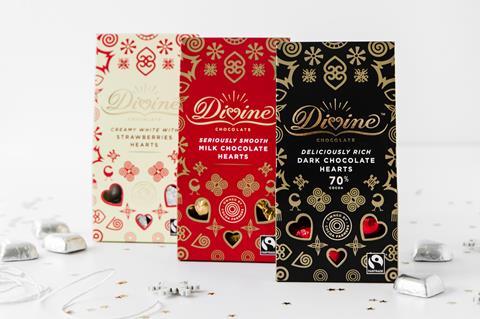 Divine Chocolate
One of the very first Fairtrade brands, Divine can trace its origins back to the early 1990s, when structural changes in the cocoa market in Ghana inspired a group of farmers to establish their own co-operative. With the welfare of its farmer members at its heart, and the support of NGOs like Twin Trading and SNV, the Kuapa Kokoo co-operative began with a membership of 2,000 farmers from 22 villages. In 1998, Kuapa Kokoo and Twin Trading established the Day Chocolate Company in the UK and launched its first Fairtrade chocolate bar. Since then, the company has re-branded as Divine Chocolate and expanded significantly, but the co-op still owns a 44% stake – with direct benefits for its 100,000 farmer owners. Divine also invests 2% of its revenue into projects aimed at empowerment of women, adult education and promoting good governance, and is now a B Corp member.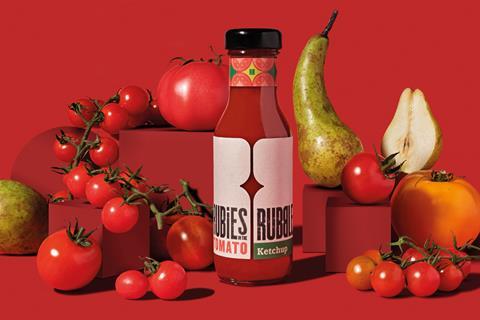 Rubies in the Rubble
'Packed with purpose.' That's how Rubies in the Rubble describes its range of ketchups and other condiments, which are made from imperfect fruit & veg that would have otherwise gone to waste. Founded in 2012 by CEO Jenny Costa, who wanted to help slash the 7.2 million tonnes of food and drink thrown away in the UK each year, the brand prides itself on being "champions of great food and sustainable living". With listings in Sainsbury's, Waitrose and Ocado, the brand expects to hit the £1m sales mark this year. To date, it has prevented 231 tonnes of fruit & veg from going to waste. That's equivalent to saving 256 tonnes of CO2 – enough to offset one million car miles.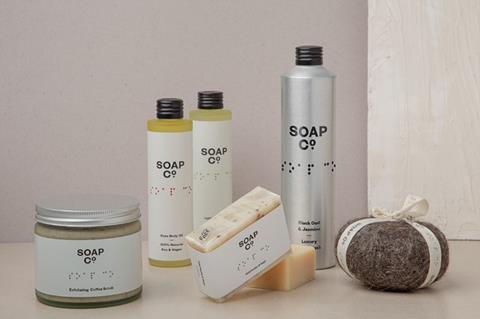 Soap Co
Based in East London, The Soap Co employs people who are blind, disabled or otherwise disadvantaged to make its range of cruelty-free and paraben-free products. Determined to prove "there doesn't need to be a trade-off between award-winning design, responsible living and social purpose", the brand makes its packaging from old milk bottles and aluminium, along with compostable stickers, biodegradable glue and a film made from renewable wood pulp. It aims to create 60 jobs a year to give equal opportunities to everyone – whether they are looking for long-term employment or a first step on the career ladder. Much like its sister brand Beco, which claims 80% of its staff are disabled and actively encourages other companies to poach members of its "amazing" team. Both brands are owned by not-for-profit organisation Clarity, whose mission is to "provide opportunities for blind and disabled people to play a full part in society".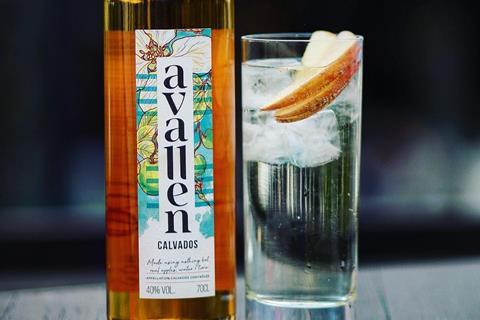 Avallen Spirits
This booze brand is the brainchild of Tim Etherington-Judge and Stephanie Jordan, both of whom were former brand ambassadors for Diageo. Determined to create the 'world's most sustainable spirits brand', the duo embarked on a journey that led them to Normandy, France – the spiritual home of Calvados, a traditional cider brandy. These days, they use 40 different varieties of apples from 300 different orchards in Normandy to produce Avallen, which is aged for two years in French oak before being bottled with no added sugar, caramel or boisé. For every bottle they sell, they donate €0.50 to organisations and charities that champion the protection of bees, the restoration of their habitats, and the ban of harmful neonicotinoids. The company has also committed to planting 10,000 wild plants over three years in order to support wild bee populations.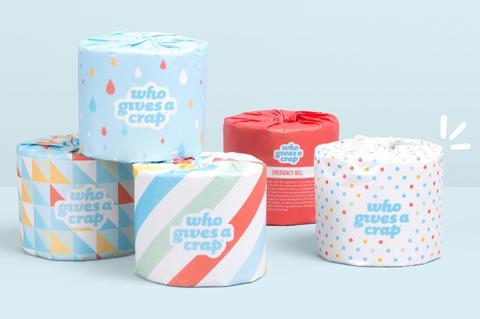 Who Gives a Crap
This feelgood toilet paper brand was born in 2012, when co-founders Simon Griffiths, Jehan Ratnatunga and Danny Alexander discovered that 2.3 billion people across the world don't have access to a toilet, meaning around 289,000 children under five die every year from diarrhoeal diseases caused by poor water and sanitation. Having raised over £50,000 via IndieGoGo, the company launched its first products in 2013 and donates 50% of its profits to help build toilets and improve sanitation in the developing world. To date, it has donated just over A$2.6m (almost £1.5m) to charities including WaterAid Australia, Sanergy, Shining Hope For Communities and Lwala Community Alliance. Its 100% recycled toilet paper is now available in Australia, the US and the UK, saving a "heck of a lot of trees, water and energy", it claims.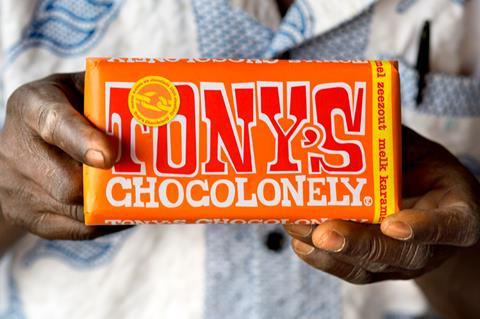 Tony's Chocolonely
There should be no excuse for slavery in chocolate supply chains. Or so believes Tony's Chocolonely, a Dutch confectionery company established by investigative reporter Teun van de Keuken in 2005. Having discovered that slavery was still rife in cocoa plantations in West Africa, van de Keuken began making his own slave-free chocolate to prove it was possible to eliminate forced labour from supply chains. Since then, the brand has gone from strength to strength and is now available across Europe and the US – making its debut in the UK last year. Working with trading companies in Ghana and Ivory Coast to buy cocoa beans directly from the farmers, Tony's pays 25% above the standard price. It also donates 1% of its net revenue to projects aimed at creating a slave-free chocolate industry and has launched the 'Tony's in Africa' research project to study the cocoa supply chain and identify ways of improving Fairtrade certification.

In business today profit is inextricable from purpose. And nowhere is that truer than when it comes to food and drink. From single use plastic to surplus food to slavery-free supply chains, the UK's grocery industry sits at the heart of almost every major ethical and environmental issue that shoppers are passionate about. Doing nothing is no longer an option.
For Britain's dynamic mix of brands, retailers, wholesalers and suppliers that shift poses both major challenges – and major opportunities. All of which we'll explore at The Grocer's 2020 conference: How to have a purpose.
When: 11 March 2020
Where: The British Library, London
Featuring a prestigious line-up of senior industry figures, the day's packed agenda will include talks, panels, workshops and more. Find out more here.

Carina Perkins is editor of thegrocer.co.uk

Carina is responsible for running and developing The Grocer's digital operations. She commissions high-quality digital journalism from our award-winning editorial team and thought-provoking comment from industry players.

Follow Carina on Twitter: @CarinaPerkins