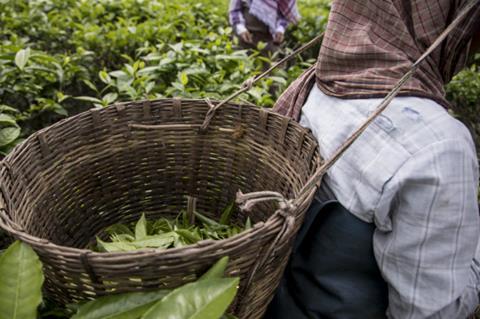 Sustainability experts involved in the war on plastic are to take the fight to India with the first Asian version of the UK's Plastics Pact.
UK Research & Innovation (UKRI) and Wrap announced they would collaborate on the venture, which will look to boost cross-sector collaboration between the UK and India.
Like the strategy launched in 2018 by Wrap in the UK, the move will try to reduce problematic or unnecessary single-use plastic packaging through redesign, innovation or alternative delivery models.
It will also seek to increase supply of plastic packaging that is reusable, recyclable or compostable and increase volumes of plastic packaging that can be recycled.
The UK Plastics Pact, which will deliver its latest update next month, was designed to create a circular economy for plastics and brings together businesses from across the food and drink sector and the supply chain as well as the UK government and NGOs.
The UK group said it hoped the colloboration would "act as a beacon" for other countries in the region.
"This is an exciting initiative that will showcase UK global leadership in combating the issue of plastic pollution," said Paul Davidson, challenge director of the Sustainable Plastic Packaging Challenge.
"We look forward to working alongside Wrap to help our international partners replicate the successes of the UK's Plastics Pact and put the latest and most innovative research and solutions into practice."
Richard Swannell, Wrap international director, added: "We look forward to building on our expertise and knowledge gained through our work on the UK Plastics Pact.
"We will be working collaboratively with local partners in India to shape a pact that is tailored to local circumstances and needs, which will not only help to reduce the level of plastic waste entering the environment, but also help to drive further investment and growth in India and the circular economy."