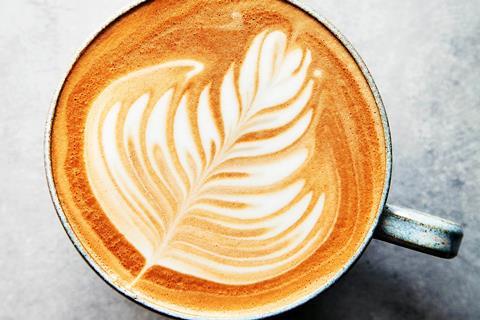 Waitrose has launched what it claims it the first home compostable own-label coffee capsules.
The new capsules, which are compatible with Nespresso-style machines, are made from bio-sourced materials, including sunflower seed bark and sugars derived from corn, which are fully compostable. The lid is made from cellulose and can also be home composted, while the box is fully recyclable.
The previous capsules were made from polypropylene with an aluminium lid, which were difficult to separate for recycling.
Waitrose said the rise in home working had driven a 39% jump in coffee sales during the pandemic, while sales of machines were also up at John Lewis.
The retailer is from this week selling four blends of Fairtrade coffee in the new packaging.
"We're working hard so that all our packaging can be more easily recycled, reusable or home compostable in the next two years," said Waitrose coffee buyer Polly Astbury.
"After a year of so many cups of coffee, it was essential we looked for a more sustainable material. As coffee grains can also be used as a fertiliser, making our capsules home compostable was an ideal alternative."