Waitrose is aiming to become the first major retailer to launch own-label coffee pods that are easily compostable at home. Set to hit shelves in December, Waitrose is putting great store behind the green credentials of its new pods.

However composting is just one method of disposing of these cups cleanly. Other brand owners and manufacturers are going down different routes in terms of how to dispose of pods cleanly or recycle them without damaging the environment.

Given that a recent poll by The Grocer and Harris International found 30% of British consumers own a coffee machine that uses these pods, their environmental impact is a huge issue. Here we run the rule over what's currently on offer and look at the pros and cons of each method.
Waitrose 1 Coffee Pods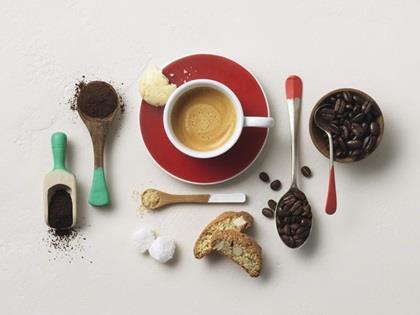 Disposal method: home composting
Pros
Waitrose's Fairtrade pods are compatible with Nespresso and will be sold in widely recyclable cardboard packaging. The pods can simply be placed in compost bins in customers' homes without separating their different parts. Waitrose said that because coffee grounds are commonly used as fertiliser, a home compostable pod seemed an "obvious environmentally-friendly choice".
Cons
Chris Stemman, executive director of the British Coffee Association, warns Waitrose's pods may not be the environmentally-friendly solution to coffee pods the industry has been searching for. He highlights that "huge proportions of the UK population will not have access to home composting facilities" meaning that home compostable pods don't "point to huge benefits in terms of overall material and energy use they save".
Cru Kafe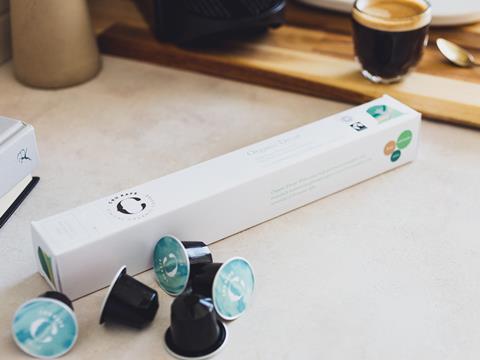 Disposal method: recycling
Pros
Cru Kafe was quick on Waitrose's heels, bringing its entirely recyclable aluminium coffee capsules to the market just a week after the Waitrose announcement. The startup raised £1.25m for the project, and now has a Nespresso-compatible version which provides the Fairtrade-certified and compostable coffee inside with an airtight oxygen barrier.
Its pods are not individually wrapped to save on unnecessary and environmentally harmful packaging, and can be melted down once recycled alongside other household items. Neither this or Waitrose's version need be split apart, making the recycling process straightforward in comparison to offerings from other companies, which require several steps because many are a combination of plastic and aluminium.
Cons
Steven Phelps, commercial director of Fresh Coffee, the manufacturer behind the Waitrose and Eden Project pods, says customers want things to be simple. "They want a coffee pod they can use and throw in the recycling as one piece, knowing it'll decompose or turn back into natural raw material on its own," he says.
Although Cru Kafe's capsules are made from 100% aluminium, and can be recycled alongside regular household recycling, customers are required to take the used coffee out before doing so. This additional step may discourage some time-focused consumers from recycling the item altogether.
Nespresso and Tassimo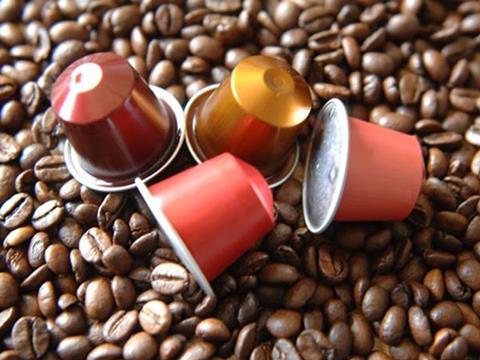 Disposal method: manufacturer recycling schemes
Pros
Several brands, including Nespresso and Tassimo, offer their own recycling services as their single-use pods are not usually accepted via the UK's recycling collections from homes.
Nespresso has pledged to expand its collection service to retrieve 100% of the aluminium segments of its plastic and aluminium pods wherever it has business, as well as increase its recycling rates. Pods are picked up when new ones are delivered, or can be dropped off at points at 6,000 Collectplus locations, Doddle stores and Nespresso branches. Consumers can also add a free collection bag to their order when purchasing new capsules from its online store.
Tassimo, meanwhile, partners with recycling company Terra Cycle for its complimentary recycling programme for its plastic and aluminium capsules. Through this, customers can drop off used ones at hundreds of locations. Once collected, they are cleaned and melted into hard plastic, which can then be remoulded to make something new.
Cons
These recycling methods can be time-consuming and do not create the convenience many consumers would expect from such well-known pod and machine brands. Phelps argues recycling requiring consumers to take coffee pods apart or take them to recycling points are likely to result in "recycling not being done at all because of the time it takes".
Percol Coffee's plant-based pods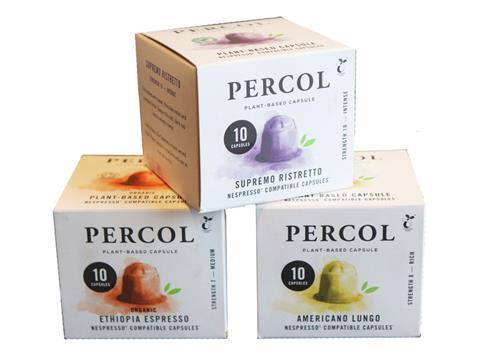 Disposal method: industrial composting
Pros
In January 2017 Percol Coffee launched a range of industrial compostable plant-based capsules that are compatible with Nespresso and can break down within three months in a warm enough environment.
Percol MD David Brooks says its pods will disappear within 12 weeks if placed with regular waste and composted in the required conditions - mainly very warm weather.
Cons
The sustainability factor of these pods is dependent on weather. Brooks tells The Grocer that Percol had the potential to label its pods as home compostable, but thought it "unfair" given the specific conditions they need to decompose. He says the company opted not to "claim home compostability" because the conditions for its product to compost are so reliant on warm weathe
Sealpod, Recaps and Waycap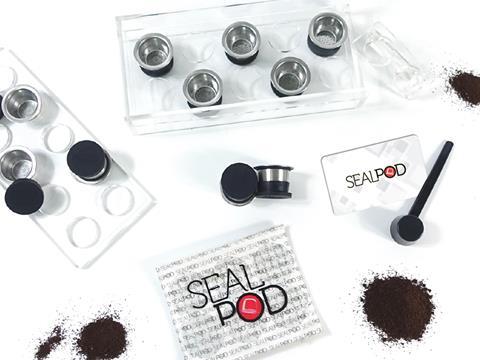 Disposal method: refillable pods
Pros
While these are made of plastic, many can be used up to 50 times.
Sealpod's version is made up of a foil seal lid and a main body of stainless steel, as are Recaps' pods. Waycap's capsules, meanwhile, are made from metal, depicting the vast array of materials used to create refillable coffee pods.
Cons
These may not tick the convenience box for some, as consumers are required to purchase coffee separately to fill the pods as well as measure the appropriate amount beforehand. Arguably, the measuring step for reusable versions takes a step back from the purpose of coffee pods - to give consumers quality coffee with little effort on their part. "Reusable formats may be good for the environment but the issues they can't overcome are the loss of freshness in coffee within them and the lack of convenience, so I can't see them becoming mainstream unfortunately," says Percol's Brooks.
With Waycap and Recaps hailing from the US, Sealpod from Taiwan and UK-based reusable coffee pod creators few and far between, consumers after this model also have to accept hefty price tags, alongside delivery and custom fees.