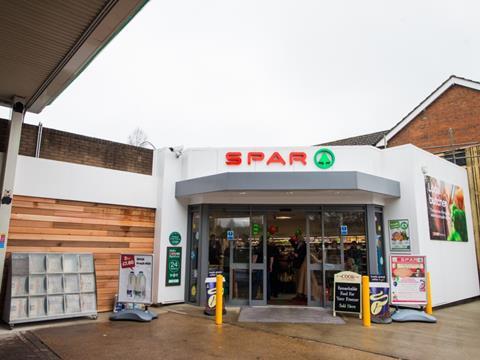 In last week's An Inconvenient Truth feature (Convenience Report 24 May), Kantar's research showing that the little-and-often phenomenon is a myth was surprising. This does not seem to ring true with all the trends towards community and local is best, and the need for convenience being so core to our busy lives.

I believe that convenience will grow again. That said, my hunch is that probably only half of all local retail spaces work really well. There are likely to be many stores that have simply been bought and had a big store brand and its product ranges forced into a smaller store format. This may be one of the factors behind lower sales. There is a widespread lack of focus, innovation and local understanding.

So what gets people to go to local stores and repeatedly return? I think of my own local deli, the little shop at the bottom of the road, the Tesco Extra attached to the local petrol station, and The Co-op in the centre of town, which is always open when everything else is shut. What are the common factors that drive my own loyalty?

They are convenience, care and curiosity. Let me explain.

Convenience is critical. The fact I can walk to a store rather than get in the car matters hugely to me. Having the basics like bread, milk, sugar and tea is important too. Then there are the choices that I personally need and use regularly, which the retailer can second-guess because they know me as a customer.

Another key issue is care. It is good to hear people being looked after, bantered with in a fun, chatty way and receiving spontaneous offers of help. It is strangely addictive.

"If it's not there, don't worry Mrs N, it will be there next time. I'll get some in for you now that I know you like it." A personal service can make all the difference.

Then there is curiosity. I spend so much more when I am recommended things, offered new products to sample, or given new ideas or new ways to enjoy something. A clever store owner will encourage me to buy things I didn't even know I needed. They innovate and look to exceed expectations, rather than just deliver the basics.

It seems obvious doesn't it? Make it easy. Make people feel wanted. Inspire them.
"Probably only half of all local retail spaces work really well"
Fair play to Nisa for winning the CTP shoppers' vote for Best Convenience Retailer 2014. Well done to Spar Parkfoot for changing perceptions of forecourt retail with its butchers' counter, French breads and home-made marinades. These owners show care and compassion and a genuine understanding of how local retailing works and how to sell.

To succeed, one size definitely does not fit all.

Claire Nuttall is founding partner of Thrive