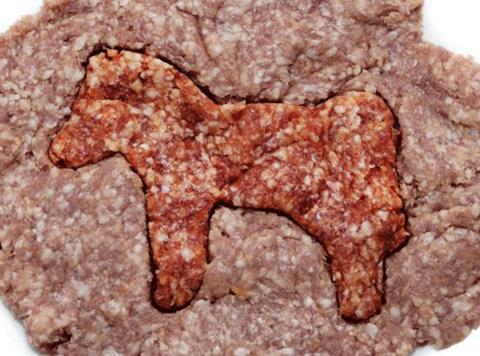 You may have seen coverage in the media of the launch of our campaign to stop food fraud. Already, more than 32,000 people have signed our petition after we tested a range of lamb takeaways and found a staggering 40% of the samples had been contaminated with other meats - and that some contained no lamb at all.

The widespread contamination of meat products with horsemeat last year affected the retail sector, but our research has confirmed that not only is food fraud still a major issue, it stretches to the food we buy when we eat out.

We bought and tested the DNA in 30 lamb curries and 30 minced lamb kebabs from outlets in Birmingham and London. Of the 30 bought in Birmingham, an incredible 16 were adulterated. One contained less than 5% lamb and four contained no lamb at all. They contained cheaper beef or a mixture of beef and chicken. In London, eight of the 30 takeaways also contained other meats.

This is clearly unacceptable under any circumstances and also has wider implications for consumer confidence. Which? research has shown that scares can have a long-lasting impact. About half the respondents told us they were still eating differently more than six months after the horsemeat scandal hit.
"The government has to clamp down on these deceptive practices"
Ultimately, this is about inadequate food industry controls - and in some cases deliberate fraud. Our investigation highlights the importance of effective food law enforcement to catch this type of food crime and ensure there is an effective deterrent.

The FSA responded with an announcement that it will be conducting more testing of lamb takeaways. This is good news, but we need to see more action and tighter controls to tackle the wider issue of food fraud across a broader range of foods. The profile of food standards work has to be raised and there needs to be a more strategic and co-ordinated approach between the FSA and councils to maintain standards.

The government has set up the Elliott Review to advise on the integrity and assurance of food supply chains. It has already highlighted the need for a culture change and tighter industry checks as well as improved intelligence gathering and co-ordination. This includes an economic intelligence hub and a food crime unit within the FSA. It has also stressed the need for responsibility for food standards policy, as well as enforcement, to lie with the FSA rather than Defra.

If it was so easy for Which? to find adulteration of lamb takeaways, there is little doubt that many other products are affected. The government has to clamp down on these deceptive practices, adopt Elliott's zero-tolerance approach and restore consumer confidence.

Sue Davies is chief policy adviser at Which?