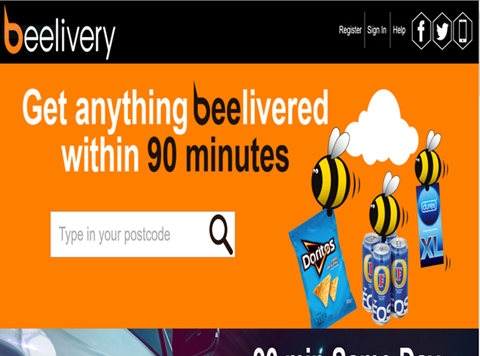 Uber-style grocery delivery service Beelivery is slashing its turnaround time from 90 minutes to 30 minutes.

The express service, which delivers £25,000 worth of groceries a month across 60 UK towns and cities, will cut its delivery times by expanding its fleet of 10,000 registered drivers.

Similarly to Uber, the company does not employ its drivers but works on a crowdsourcing model. Drivers signed up to the company receive an alert when there is a job available in their area and can choose whether to accept it.

The Beelivery site offers a range of about 1,500 grocery SKUs including snacks, fruit, meat and drinks. The groceries are not sourced from any specific retailer, but the driver will pick up the order from the nearest store that stocks the items for a delivery fee of £3.95 - though delivery is free on orders over £20.

The prices stated on the site are based on their average retail value, with a mark-up of 50% to cover costs. But managing director Lee Parkinson said he hoped to bring down the mark-up to 30% over the coming year.

Parkinson hoped the cheaper prices and shorter delivery window would attract new business. Demand for express grocery delivery was growing, he said.

"We get customers emailing us who are desperate if they don't have drivers in this area so we really need this service - we are almost one of the emergency services," he said.

Beelivery is currently in the process of securing a round of private funding, but would not specify its target amount.