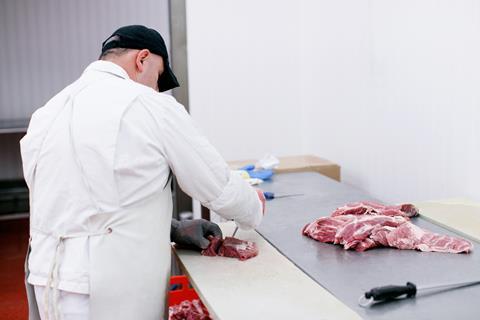 A new blockchain pilot promising to reduce costs for traders facing regulatory burdens at the UK border is underway.
The programme was developed by a consortium of tech developers and other supply chain actors, including vets and farmers.
The group – named the Technology-Enabled Trading Alliance (TETA) – said the processes would simplify and speed up checks by using a blockchain-enabled app to connect the different players across the supply chain and increases visibility and transparency.
The app was developed by Ubloquity, a blockchain company that previously developed the smart border technology that will underpin customs checks along the Irish Sea as part of the Windsor Framework.
"This technology has the ability to look at different levels of the supply chain and tie that data and information together in a way that could be much more efficient than what's gone before," said CEO Rob Chester.
"For example, with veterinarian checks, a lot of the standards now rely on vet checks at different levels of the supply chain, but those have historically been done at individual levels so that often the checks that get done on farm are not linked up to the checks that happen at distribution centres.
Increases trust
"If vets have easier visibility of what's happening and has previously happened across those supply chains then that increases the trust and effectiveness of the process each time.
"If you can link together the different checks that are happening at different levels in the supply chain, what you can potentially do is dramatically improve efficiency for all businesses involved and a lot of that is giving that border control point the information and the reassurance that this load can be trusted."
The food industry has previously warned the newer layers of red tape will result in more border delays, higher costs for food companies, and potentially retail price increases.
Chester said the pilots were running "successfully" and a number of business talks with retailers and suppliers had been positive.
He added: "Our ask for the government is to see that most of this is existing technology, it's built and it's ready – so why not try it and put it alongside the traditional paper-based routes and see which delivers more?"
The government's Border Target Operating Model draft, released earlier this year, encouraged industry to come up with solutions to increase digitisation of border processes to avoid delays and unnecessary checks.
Other TETA consortium partners include the National Sheep Association and veterinary firm Vetaverse. The pilot is also backed by the Institute of Export & International Trade.