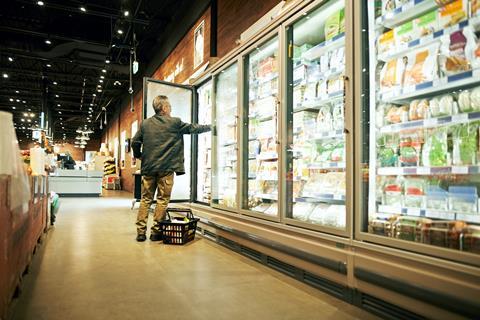 Carlsberg, Danone, and Nestlé are among the fmcg giants using an AI-powered platform which claims to improve the success rate of NPD launches to 73%.
The companies have been early adopters of consumer insights platform Cambri's new 'Launch AI' tool, which makes suggestions on how NPD concepts can be improved. It generates a report on a potential product's strength and weaknesses, its uniqueness in the market, and proposes "new and improved value propositions".
The tool also predicts the success of new product launches, using consumer survey data and other metrics to generate a score indicating whether an NPD concept will be a hit with shoppers or not. Its use "catapults the success" of NPD, Cambri said, and allows "large, well established cpg and fmcg businesses being constantly challenged from well-funded startups who have the agility to bring new products to market quickly" better compete.
Cambri's ambition is for the AI tool to improve NPD success rates to 95%, up from the market average rate of between 5%-25%.
Knowing whether a new product will land with consumers has "historically required an interpretation of a bunch of different metrics – things like willingness to buy or uniqueness and open-ended answers – and trying to turn that into an answer" Cambri CEO Ben Harknett told The Grocer.
"We've looked at how those concepts have actually performed once they've launched and built an AI model that then predicts the likelihood a new product is going to be a success," he said. "No longer is NPD about taking a leap of faith."
Carlsberg Group-owned Sinebrychoff Brewery has been using the AI tool for the last month. Niklas Rinne, Sinebrychoff marketing director told The Grocer Launch AI would allow the company to test "really early on in the ideation phase where we're looking at business opportunities in specific segments and our approach, to see if it's something we should progress with or cancel".
"It's giving us efficiency on how quickly we can ask these questions and test ideas," Rinne added.
Danone, which has been using Cambri for the last four years, and started using the AI function three weeks ago to test "various new concepts", said it had huge potential.
"The Launch AI automated summaries give us clarity on the strengths and weaknesses of our concepts and ideas on how to improve them, saving us valuable time and money," said Danone senior insights and innovation manager Jasmin Fransson.