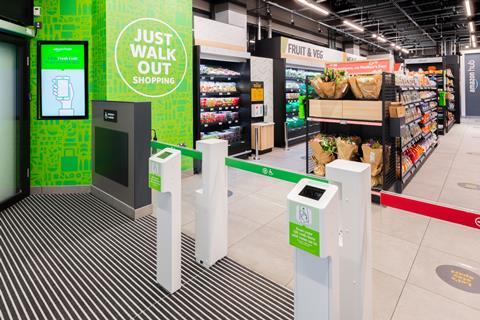 In March this year, Amazon opened its first Fresh store in London, offering a new way of shopping using 'Just Walk Out' technology. The technology removes tills, the need for physical wallets and the delirium of standing in a queue to pay for your melting ice cream.
Customers scan their Amazon app on entry and simply pick up groceries. Through the use of surveillance and tracking technology, the amount is automatically charged to their account as they leave the premises. The convenience of this technology is clear, but what are the privacy implications?
The 'personal data footprint' created by this type of service and technology isn't something that should be overlooked. Amazon has not only opened its own 'Just Walk Out' stores, but the tech giant has gone one step further and is selling its technology to other companies to install and use in their own stores.
Businesses looking to adopt this technology should seriously consider their data protection obligations to ensure they have appropriate safeguards and policies in place. Fostering public trust and protecting customers' personal data will be a vital component in the success of the rollout of this technology.
Furthermore, businesses must have a lawful basis to process the personal data and use it in a transparent manner. All customers are entitled to know what personal data is collected, the purpose for which it is used and how it will be shared. This may include information about the contents of their shopping cart (if associated with them), their movements around the store, the number of times they visit a store, and even whether they visit with family (including processing children's personal data).
Businesses also need to decide whether tracking data will be retained, deleted, used as pseudonymised data or fully anonymised. All this information can only be lawfully collected and processed if the processing is transparent, secure and limited to the intended purpose.
There may be a temptation to dip into the pool of customer data collected by this technology to profile an individual based on their shopping habits. Profiling customers or sending targeted advertisements should not be undertaken without careful consideration, as it would likely require customer consent.
While consumers are looking for convenience and efficiency from their shopping experience, there is also an increased awareness around data protection and cybersecurity. Customers will only trust a new till-less shopping experience, with a 'big brother' feel of monitoring and tracking technology at its core, if they can be confident their personal data is being processed in a secure, lawful and transparent manner.
The adoption of 'Just Walk Out' technology has the potential to create a revolutionary new world of shopping. However, it will be the formation of carefully considered privacy and data policies that determine whether or not till-less stores represent the future.