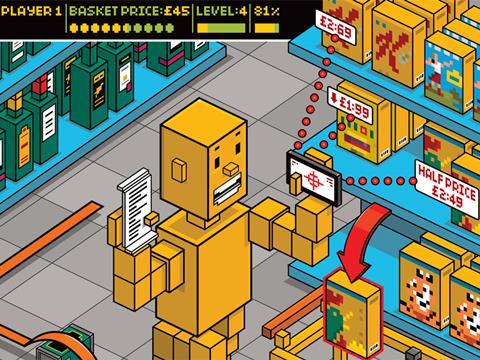 How does the idea of doing your supermarket shop while you play a video game grab you? You simply push your trolley through the virtual aisles of a store shooting items into your basket. As far-fetched as it sounds, one UK retailer believes this model could soon become reality thanks to the rapid projected rise of gamification.

It's an ugly word for an idea that could do something very beautiful to the relationship between grocers and consumers. It's early days, but one analyst estimates that half of all retailers will be using gamification by 2017 in some way; others argue it could become as important to customer retention as Facebook.

In essence, gamification is applying the principles of video or computer games to other contexts. The idea is that the factors that drive millions of us to play games - desire, incentive, challenge, achievement, reward, feedback, mastery and our intrinsic need to be the best at a specific activity - can sell product, promote a brand and change the behaviour of consumers or staff.

Rajat Puharia, founder of gamification pioneer Bunchball, calls it the "lovechild of big data and motivational science", combining the best of games, loyalty programmes and behavioural economics.

Yet, as Chris Cooper, planner at shopper marketing agency SMP, says, gamification in retail isn't a revolutionary idea. "Game-type mechanics have been used for years in retail - think of loyalty cards and collector promotions. The passion for gaming today is merely fuelled by people's access to gaming platforms and mobile gaming. A game's power to command attention and passion - people playing for days on end, queuing for the latest releases - have persuaded retailers to explore them as they try to engage and retain shoppers and directly influence shopper behaviour."

Technological improvements - smartphones, beacons and digital wallets - give retailers new ways to build game dynamics into shopper activity, adds Cooper. "Gamification might even provide an incentive for people to shop in-store instead of online."

In an age where brand loyalty is being eroded, games are seen as the key to capturing the hearts, minds and wallets of the notoriously fickle Generation Y. This generation has the least loyal consumers of all. And, by 2025, it will comprise 75% of the global workforce.

How will gamification help? Forrester Research analyst Elizabeth Shaw believes gamification can help retailers differentiate themselves by building involvement, interaction, intimacy and influence.

Involvement can be incredibly simple, using the Pavlovian dynamics of action and reward. Austrian supermarket Billa uses gamification to encourage shoppers to spend more - they get 10% off a €100 spend, 15% off €200 and 20% off €400. Other schemes are more elaborate: Danone has applied game dynamics to an online loyalty programme, rewarding users with points, virtual achievements, discounts and prizes for scanning products purchased with a smartphone.

Footfall driver

Shoppers who interact with a brand are, Shaw believes, more likely to buy it. In 2013, New York drugstore chain Duane Reade launched an app featuring a story in which two factions struggled to control a resource called Exotic Matter. Players chose a faction and competed to control 'territory' marked out by logos across 250 stores. After scanning the logos, customers could download promotional offers, collect virtual resources and collaboratively source puzzles. The scheme ensured Duane Reade was always where its customers were - even if they were in the virtual world - and helped drive footfall.

By incentivising consumers with tokens, social currency or status in a league table, gamification can encourage them to share games with their friends and generate the right kind of word of mouth.

This can be spectacularly effective - as Japanese soft drink Pocari Sweat proved in 2010, supporting the launch of an electrolyte drink in Indonesia with an online game called Ionopolis. Ninety-four thousand players signed up to defeat comic book monsters hellbent on dehydrating a city. Players posted status updates on social media, checked into locations on Foursquare to perform tasks and were rewarded for buying drinks with in-game benefits.

Whether the rewards in such schemes should be real or virtual depends on the audience. The US Grocery Coupon Network keeps things simple, giving a $100 discount to one of its top 50 users every month. Whole Foods Market's 14-day campaign to encourage shoppers to adopt healthier lifestyles awarded badges to participants who, for example, ate one more portion of vegetables a day. Meanwhile Shop Direct is opting for virtual rewards, as it looks to introduce gaming for its Woolworths brand online.
"A lot will depend on the retailer's ability to use technology in ways that won't require too much from the shopper"

Chris Cooper, SMP
Yet while gamification is an astonishing opportunity for grocers, they should, Cooper cautions, think carefully before investing: "Gamification isn't an end in itself. Any activity should ladder-up to retailer objectives, whether that's category conversion, average weight of purchase or shopper loyalty metrics."

"Grocers should start by considering the problem they want to solve. They can then consider what shopper behaviour they need to influence to solve the problem, and their strategy to change it. A game dynamic might, then, be used to activate that strategy." In other words, it's not as simple as retrofitting a game dynamic on to an ad campaign to make you look cutting-edge.

Cooper suggests grocers should consider the nature of their retail channel ("a high throughput top-up shop might be inappropriate as gamification may place barriers along the journey"), understand how widely their customers use technology and adjust their expectations of participation rates accordingly, and adopt a test-and-learn approach with small-scale experiments preceding a broader rollout. "Grocers should always ask, is there a benefit for shoppers?" he says.

Gamification in retail isn't only about consumers, though. Indeed, some analysts suggest its ability to help companies attract, engage, train, retain and develop employees should make this use the main focus for retailers.

Unilever already uses games in training, while US retail giant Target scores cashiers on how fast they check out a customer. Some cashiers say the big G on their screen for 'good' transactions makes work feel like a game, but one complained online that it felt more like a constant reminder that if 88% of transactions weren't good they might not be considered for promotion. This approach could easily be balanced with other incentives, however - rewards for cashiers with 500 likes, for example - to help improve performance.

Another limitation is that gaming clearly doesn't work well in every department. It suits cashiers - a repetitive role with measurable outcomes and sales, where the leaderboard is a traditional motivational tool - but might be less effective in marketing.

Don't rush in

Companies should not expect easy wins, either. To build, maintain, monitor, measure and refine these solutions is not quick, cheap or straightforward. Many game-based strategies will fail simply because the games won't suit the company using them.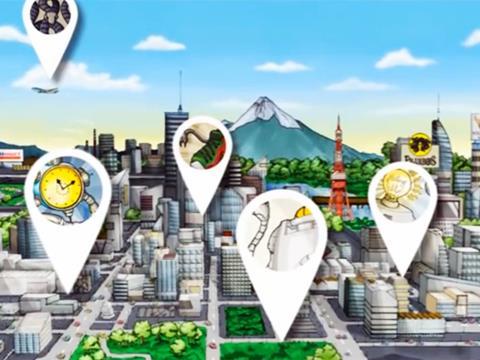 How big will gamification become? M2 Research estimates $2.8bn by 2016, with 70% of the world's top 2000 companies using it. As a gaming platform, Gigya is hardly a disinterested party, but its research suggests games boost user engagement with a website by a third, sharing on social media by 22% and content discovery by 68%. Such figures will intrigue any grocer trying to strengthen its brand.

Cooper is more cautious: "Gamification is still at the experimentation stage. It's difficult to determine how widespread it might become in retail. A lot will depend on the retailer's ability to use the technology in ways that won't require too much effort from the shopper. By using game dynamics, as opposed to standard points for purchase systems, retailers can create reward systems that have much more influence on shopper behaviour."

As an example of a programme that required little effort or thought, he cites Kiip, the fast-growing mobile ad, app and rewards company. Last September in the US, it gave free samples of Sour Patch Kids candy to users who downloaded a game with its rewards feature. The offer was redeemed hundreds of thousands of times, generated four million Facebook likes and helped boost sales by 10% to 15%.

There was nothing new or complicated about what Kiip did. As retailers explore game dynamics, they might need to invest in all-singing, all-dancing, state-of-the-art solutions. But sometimes, it may be enough to use game dynamics to give an old idea - free samples! - a new lease of life.