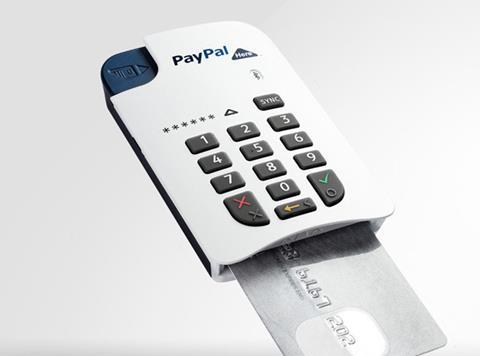 PayPal has launched a new pay-as-you-go card reader that lets businesses take contactless payments wherever they trade.

The Near Field Communication (NFC)-enabled PayPal Here device accepts tap-and-go payments up to the value of £20 from Visa, Maestro and MasterCard debit and credit cards as well as Apple Pay.

PayPal claims the card reader, which has a one-off cost of £79.95 then 2.75% per transaction, is ideal for businesses that trade seasonally but do not want to be tied down by monthly fees.

The gadget also takes chip & PIN and magnetic strip swipe payments and offers services including invoicing and receipt processing, and cash and cheque logging.