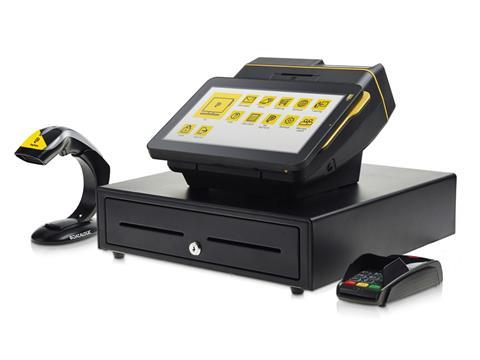 PayPoint is to roll out a new tablet-style terminal with integrated EPoS by the end of the year.

The terminal - PayPoint One - will be able to show sales data, process card payments and link up to PayPoint services such as energy bill payments and Collect+.

The technology would enable retailers to do everything on one device rather than taking "five different payments", said CEO Dominic Taylor.

The new-look terminal will also have wireless capability, a touchscreen function and beacon technology - meaning it could potentially recognise customers visting the store by their mobile phones. This could be used to send customers targeted offers while they were in store, Taylor suggested.

He said it was too early to specify the exact rollout date, but the terminal would launch "after the summer". It is currently in commercial trials with 50 retailers. He said he hoped to eventually take the terminal to PayPoint's 18,000 independent and symbol customers. "It may take time but I'm as confident as I can reasonably be there's quite a strong market demand for this," he said.

The price has not yet been determined, and PayPoint was deciding "what works best for us and the retailer". PayPoint offers its current terminal free of charge to retailers unless they are using it to process card payments, in which case it costs £20 per month.

Last year, Paypoint attracted widespread criticism from retailers for placing commission caps on its in-store payment services. Taylor said the company was now doing a "raft of things" to improve its relationship with customers such as regular focus groups. "Over the last two years we took our eye slightly off the ball in the way we engaged with our retail community and I'm very keen to become much more engaged with retailers," he stressed.