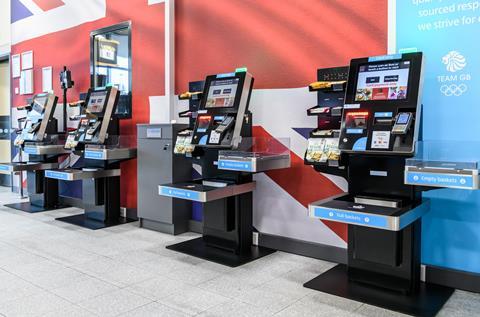 The discounters have been busy of late: Aldi is trialling self-checkouts and opening a new, Local store format in Balham, while Lidl is seeking to secure London sites for a similar format – moves very few pundits could have foreseen on their entry to the UK 30 years ago.
But they prove that no grocer can afford to rest on its laurels. I've been taking stock of what I've learned from my experience over the past three decades, and have distilled these lessons into a book that is being published this month. And in doing so it has struck me that the likes of Aldi and Lidl get that change is the only constant, and that those that don't embrace it will struggle to survive.
Digital has spawned an era where self-sufficient shoppers expect speed, convenience and choice online and in-store. So, perhaps it was only a matter of time that self-service checkouts appeared in even discount formats.
As the car-borne shopper killed the corner shop by flocking to new out-of-town superstores in the 1990s, so convenience has been reinvented 20 years later as retail's fastest-growing sector. Lidl wants to keep pace.
So, while stores aren't going anywhere any time soon, and 90% of all retail sales are still completed in-store (even if reserved or purchased online), customer-centred growth, enabled via digital interaction, is the future.
I first realised this when Tesco Clubcard launched in 1995. As the apotheosis of a customer-centred growth strategy, Tesco sought to understand shoppers' motivations by capturing and analysing basic customer data.
David Malpas, Tesco's then managing director, said at the time: "We don't know how we will end up using customer data. But, if we truly mean to be a customer-centred business, we have to do it – because we can."
Yet, a senior retail digital leader recently revealed to me just how far retail still has to go, admitting that "not all board members are convinced of the value of data, and certainly not of personalisation".
This is despite the fact that Amazon won't even let you enter its checkoutless Go stores unless you've downloaded the app. If you are not connected with full data transparency, you can't be a Go customer.
I understand that, to lifelong retailers, Amazon's Go format is an extraordinary move. But it shows you how these technology companies think. As someone once said: "Think different."
Retailers need to avoid resting on their laurels while Amazon, Alibaba and their digitally enabled and data-driven counterparts eat their lunch online, with Aldi and Lidl coming at them from offline.
I've learned retailers need to add the skills, behaviours and tools of a tech company to the service, curation and format skills of their experience as a merchant to create growth.
Going further, I would say that, 25 years later, the ability to forge digital customer connections has become an imperative, to deliver timely and relevant offers and engagement that can drive one more sale or store visit.
So, I predict that 'marketing in the now' will do for customer loyalty what 'near me' searches have done for Google, increasing 150% from 2015 to 2017. But establishing that digital connection to get the data is key.
Give customers a reason to engage, demonstrate you understand their needs and combine this connection with AI-based analytics, and each customer can have an optimal, 'next-best message' or 'next-best offer'.
I am convinced that data-driven digital marketing in the now is the best way for grocers to stay ahead of the competition today.