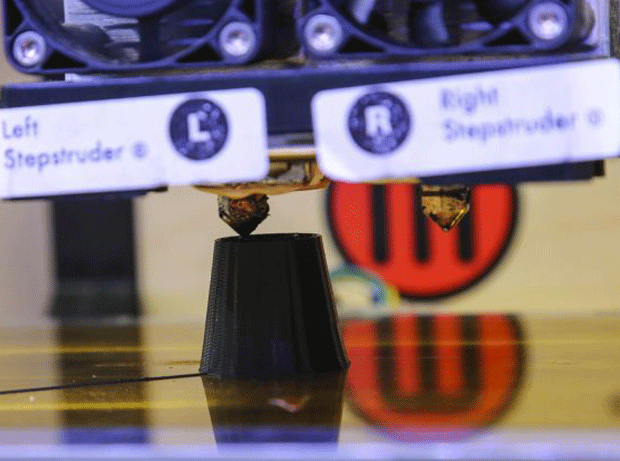 Tesco has dispatched its science boffins to Silicon Valley to explore the possibility of printing 3D products in stores.

The fact-finding mission will look at the latest technologies, including those being used by scientists to create prototype toys, clothing, furniture and even food using the futuristic printing machines.

Lead Tesco research specialist Paul Wilkinson, who is heading the San Francisco trip, said Tesco was working "day in and day out to find the next big idea" and was "excited" about the potential for 3D.

"We already print photos and posters in many of our larger stores, so why not other gifts and personalised items?" Wilkinson said in a blog on Tesco.com this week.

"How about letting kids design their own toys and then actually being able to get them made? What if we had a digital catalogue of spare parts for items that you'd bought? They could be printed on demand and ready for you by the time you'd finished your shopping. You could even take a broken item into store we could scan it in 3D, repair it digitally and make you a new one."

Earlier this month, Texas-based company Systems and Materials Research received a $125,000 grant from Nasa for a trial to develop a 3D printer to create food suitable for astronauts.

3D technology has already been used to create prosthetics, implants and fashion. There is even a project to learn how to print houses.

"There's been a lot of buzz recently," said Wilkinson. "It's great that we have one of the machines to test out and to be able to look at how they might change the way stores work."

The trip to Silicon Valley will involve "meeting some of the big names and getting together with lots of start-ups and trying to find that idea or product that might just change the retail world".