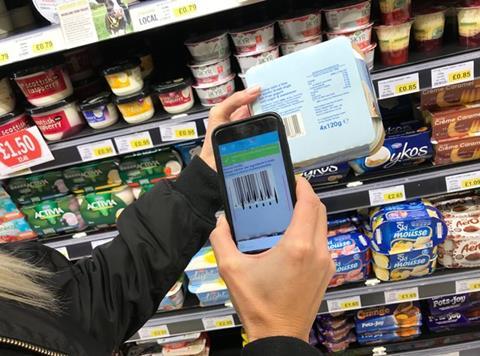 Supermarket shopping app Ubamarket is aiming to roll out across 5,000 convenience and grocery stores nationwide next year.

Founder Will Broome is in talks with payment solutions provider HTEC about integrating the app into the 5,000 stores where its software is present, which includes Morrisons, Budgens, Nisa and Spar branches.

The Ubamarket app first launched in the Warner's Budgens store in Moreton-in-Marsh last month and guides customers through the store based on their shopping lists. It also has a scanning facility that enables customers to scan the products as they go and pay in one swipe.

HTEC retailers can choose to roll out the app's full capabilities for roughly £10,000 per five stores, plus a one-off set-up fee to cover the cost of store mapping.

Alternatively, they can opt for a simple scan-as-you-shop app, which would not guide customers to products but could reduce checkout times. This would come at roughly half the price of the full rollout and could be done at the "flick of a switch", said Broome.

There is also the option to tailor the app to the store's own branding.

Broome said the technology, which is primarily targeted at convenience stores, would make shopping quicker and less stressful. "Supermarkets need to embrace technology so shoppers can find their items easily while avoiding the hassle of long queues and unexpected items in bagging areas," he said.

Guy Warner, managing director of Warner's Budgens Supermarkets, gave the app his seal of approval. He said he was keen to roll out the technology beyond his Moreton-in-Marsh store "as soon as possible" and believed it could "effectively bridge the gap between online convenience and the in-store experience". Warner currently operates six stores.

In-store apps are becoming increasingly prevalent in the major supermarkets. The most similar app on the market is Sainsbury's SmartShop, which is currently available in 10 stores. The app includes shopping list, scanning and payment functions, Tesco's PayQwiq simply enables customers to pay using their phones and Waitrose Quick Check is a scan-as-you-shop app.