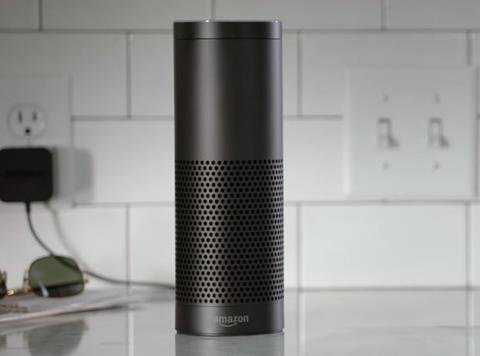 UK retailers are failing to tap into the full potential of voice commerce via smart speakers, according to a new report suggesting shoppers would welcome more interaction with the technology.

Almost half of UK households are expected to own a smart speaker by 2022, helping to increase voice-based commerce in the country to £3.5bn.

However, while Amazon has steamed ahead in leading the market, the speed of uptake by traditional retailers in the UK has been slow, according to consultants Simpson Carpenter.

It quizzed UK smart speaker owners about services and found a wealth of opportunities could be missed if retailers failed to act. More than a quarter of respondents (28%) were either already using voice to make purchases, or would like to. However, consumers did not have the range of facilities available to meet their demands for the new technology, the report found.

At the pre-shop stage, 57% expressed interest in using their smart speaker to check prices, while 44% wanted to use it for finding store locations and opening times. Forty per cent were keen to use their device for checking stock availability.
During the purchasing phase, 21% said they would like to use their device for buying a product or service, 25% for making a repeat purchase and 26% for adding an item to the cart for later.

And following the sale, 42% were interested in using their device to check delivery status, while a quarter wanted to use voice interaction for checking how to use a product and 24% for contacting customer services.

Overall, shopping was the second most popular sector in which consumers showed an interest in making purchases via smart speakers, just behind food and catering (29%) and ahead of banking (19%).

"The popularity of smart speakers is booming and, just like smartphones before, they are quickly becoming part of the fabric of everyday life," said Simpson Carpenter head of consumer research Rowena Patterson. "The opportunity is there for retailers to use this fast-growing and versatile channel to revolutionise the entire shopping experience and really enhance the relationship with customers. Unfortunately, traditional retailers in the UK have been relatively slow to engage.

"Yes, we're seeing some experimentation, with retail brands on Google Home or creating an Alexa skill, but the scale of the opportunity is going to require a lot more investment. From disrupting supply chains to impacting the in-store experience, voice has the potential to be just as transformative as m-commerce. UK retailers need to take it seriously or risk being left behind."