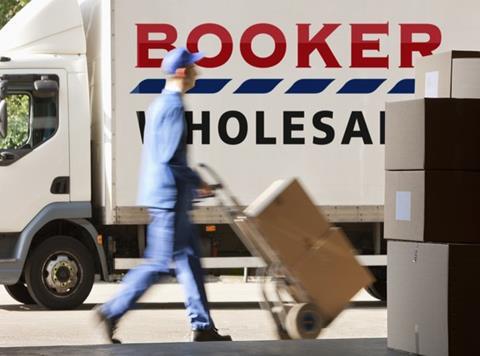 The independent trade is split down the middle on the merits of the shock £3.7bn Tesco-Booker merger, exclusive new research commissioned by The Grocer has found.

Booker's proposed union with Tesco, the long-term nemesis of the independent convenience trade, came as a shock to retailers who vowed to "fight to retain their independence" after it was announced last Friday.

But the research shows opinion is divided. A survey of 100 independents, conducted by market research agency Him! this week, found 27% saw the tie-up as an opportunity - versus 24% who saw it as a threat.

Almost one-third were more likely to use Booker as a result of the deal, compared with the 21% who felt less inclined to work with the wholesaler.
The Grocer's survey of independent retailers
Do you think the merger of Tesco and Booker is good or bad news?
■ Extremely good news 4.1%
■ Good news 22.8%
■ Neither good or bad news 28.9%
■ Bad news 20.9%
■ Extremely bad news 3.1%
■ Don't know 20.2%
Would a merger of Tesco and Booker make you more likely or less likely to use Booker as your wholesaler?
■ Very likely 11.6%
■ Likely 16.1%
■ Neither likely or unlikely 52.0%
■ Unlikely 14.8%
■ Very unlikely 5.5%
Do you think Tesco/Booker would sell products at a cheaper price to independent retailers?
■ Significantly more expensive 1.4%
■ Slightly more expensive 13.9%
■ Neither cheaper or pricier 31.2%
■ Slightly cheaper 48.7%
■ Significantly cheaper 4.8%
What is your biggest concern as a business since the Tesco-Booker merger plan was announced?
■ Living wage 26.1%
■ Business rates 18.5%
■ Don't know 38.1%
■ The proposed merger 10.1%
■ Inflation 7.1%
These findings support Booker CEO Charles Wilson's claim last week that the merger would drive signup among independents, who would be attracted by the lower prices that could be delivered, in addition to the £175m identified cost synergies.

"Our recruitment was very strong in the wake of the Budgens and Londis deal and it wouldn't surprise me if this proved a driver for independents to sign up," he said. "I'd be disappointed if they didn't think we were the wholesaler of choice."

ACS chairman James Lowman understood why opinion was so mixed. "Some independent retailers will be very concerned about the idea of trading with a company that is ultimately their biggest competitor.

"Others will say we might be able to get better prices out of this. Better buying prices by the newly merged group would then get passed on to the retailer and then the customer."

The Grocer's survey suggests 54% believe the merger would enable retailers to source goods at either slightly cheaper (49%) or significantly cheaper (5%) prices, with only 16% believing prices would rise.

The ability to offer more competitive prices was vital, Wilson added, as independents were facing increased pressure from the introduction of the living wage and changes to business rates. And in our survey, the living wage emerged as a far more serious threat than the Tesco-Booker deal.

However, some existing Booker retailers are yet to be convinced. Londis retailers were the most supportive of the move, with 32% in favour, and 52% more likely to use Booker as a result, including Jatinder Sahota from Max's Londis Sheppey store who tweeted: "Change is not always bad thing! But one thing, some of these suppliers who take liberties will be smarting this morning #LookForwardToFuture"

Londis Ballieston retailer Natalie Lightfoot added: "Hope it doesn't mean Tesco absorb costs via us. Booker was the right move for us and we were finally benefiting."

Premier retailers were the most divided, with a 20/20% split on whether the merger was good or bad news, with one concerned they could "all become Tesco Locals with extortionate prices."

However, Premier Warfedale retailer Samantha Coldbeck said: "With Charles Wilson remaining at the helm of Booker, retailers will be in safe hands as we navigate Tesco waters. Exciting times."

The sample did not include any Budgens retailers, but anecdotal evidence was similarly mixed. Andrew Thornton, a Budgens retailer who welcomed Booker's takeover of the Budgens-Londis business last year, was among those to express his anger.

"Shocked by news that Tesco buying our wholesaler Booker," said Thornton. "Will fight for all we stand for and to retain our independence."

Other affiliated retailers were least favourable, with 40% saying it was bad news and 37% less likely to use Booker.